Ricoh GXR A12 28mm Review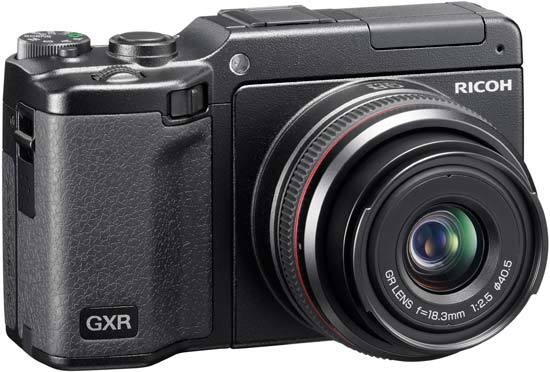 Conclusion
The new A12 28mm camera unit should widen the appeal of the GXR system, offering a great combination of an APS-C sensor and a fast 28mm lens, but the sky-high price-tag may prove too much for most potential buyers.

This is the first GXR module to both offer something new and to make sense - previous units have either replicated current Ricoh compacts or been too specialist (the A12 50mm macro unit springs to mind). The large APS-C sensor and fixed focal length of 28mm should instantly grab the attention of every serious street-photographer out there, especially as the GXR platform is both discrete and a delight to use. Great image quality all the way up to ISO 1600 and a fast burst mode of 4fps are also very welcome, although perhaps less satisfying is the maximum aperture of F/2.5, a little slower than some 28mm lenses for DSLR systems which typically offer F/1.8 wide-open, or F/2.8 at significantly less cost. That said, the A12 28mm is faster than both the Leica X1 and Sigma DP1s, two of its closest rivals.

While the A12 28mm and GXR body deliver a top-performing system that's seemingly tailor-made for street photographers, Ricoh's eye-watering asking price is less so in these economically challenging times. You've got to metaphorically and literally buy into the GXR concept to stomach the £529.99 / $699 cost of the A12 module, which is a lot more than a 28mm lens from Canon or Nikon, for example. With the GXR body currently retailing for around £250 / $350, this is definitely one expensive 28mm lens and APS-C combination.

Price aside, the A12 28mm is the best camera unit yet for the Ricoh GXR system, even if its overall score might be skewed somewhat by the overall cost. Ultimately it all depends on how you look at it - potential Leica X1 buyers, for example, could well be attracted by the half-price nature of the GXR and A12 28mm unit, especially as the Ricoh solution offers comparable image quality and faster performance.
Ratings (out of 5)
Design
5
Features
4
Ease-of-use
4.5
Image quality
4.5
Value for money
3