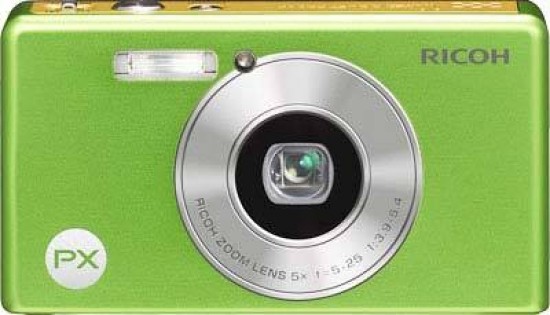 Conclusion
The Ricoh PX is a decent first stab at an all-action camera that should withstand more than a few knocks and submersions. We appreciate the fact that the PX doesn't make a big song and dance about its tough credentials, looking to all intents and puposes like a regular compact, and there are some well-thought out controls that lend themselves to point-and-shoot operation in more extreme environments. On the downside, the PX doesn't offer the freeze-proof capabilities that some rivals offer, image quality isn't particularly brilliant, and the 10-step access to ISO speed is only beaten by the frustratingly unresponsive zoom rocker switch.

The new 16 megapixel sensor only offers one noise-free setting of ISO 100, with 200 already showing obvious noise which gets progressively worse at 400-800. The fastest settings of ISO 1600 and 3200 are only really useful in an emergency. The High definition 720p video mode can be instantly activated by the thumb-operated one-touch button, but it does suffer from the same problems that afflict the CX-series, most notably the AVI format creating large files sizes, the inability to optically zoom or even focus during recording, and the lack of stereo sound.

The Ricoh PX's trump card is price, with an RRP of £179.99 / $249 undercutting most of its principal rivals. This aggressive entry into the market, combined with intuitive point-and-shoot handling, subtle looks and acceptable image quality for an all-action camera, means that we can recommend the Ricoh PX for the rough and tumble of family life.
Ratings (out of 5)
Design
4
Features
3.5
Ease-of-use
4
Image quality
3.5
Value for money
4.5