Samsung Galaxy Camera Review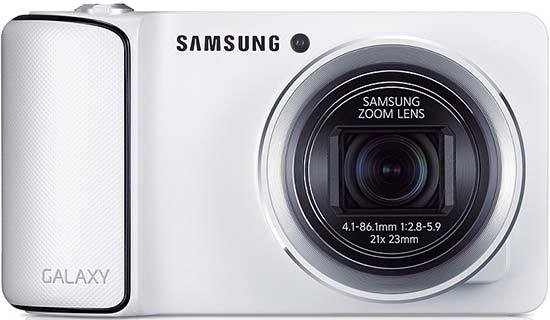 Conclusion
The Samsung Galaxy Camera is a brave attempt to do something entirely new, especially when you consider that Samsung's core camera business is predominantly the declining compact market, which the Galaxy Camera is aiming to replace.

In many ways this new kind of device succeeds, particularly if you already routinely edit and upload your photos using a smartphone. For those users, the massive screen, long zoom and better image quality offered by the Galaxy Camera will be a real attraction, while the Android operating system with all of its apps and widgets makes editing and sharing your images instantly addictive. The Camera app is also worthy of mention, sporting a very polished interface that is easy to use if you're shooting in full auto or one of the advanced shooting modes.

By compact camera standards, though, the Samsung Galaxy Camera's image quality isn't that great, suffering from obvious noise at relatively slow ISO speeds and chromatic aberrations, with the photos somewhat misleadingly looking much better on the excellent LCD screen than when downloaded onto a computer and viewed more closely. Still, its more than perfectly fine for cropping and resizing for posting on Facebook or Instagram, or for making regular-sized prints.

Although the Samsung Galaxy Camera is a large and eye-catching device, certainly more so than the ubiquitious smartphone or humble compact, its 21x zoom lens is much more versatile. The effective image stabilisation system makes it possible to shoot at the full 483mm telephoto setting in good light and still get acceptably sharp results, while the 23mm wide-angle setting will happily accomodate group shots of your friends and family.

So while the Samsung Galaxy Camera doesn't take the best photos in the world, it is a versatile device that is surprisingly easy to use given its almost total reliance on a touchscreen interface, with its real strength lying in the ability to edit and share your photos online with very little fuss. For those users, the so-so image quality won't be such a big factor, so if the main way that you share your photos is uploading them to your favourite socaial network, then we can heartily recommend the new Samsung Galaxy Camera.
Ratings (out of 5)
Design
4
Features
4.5
Ease-of-use
4.5
Image quality
3
Value for money
3.5