Samsung ST1000 Review
February 10, 2010
|
Mark Goldstein
|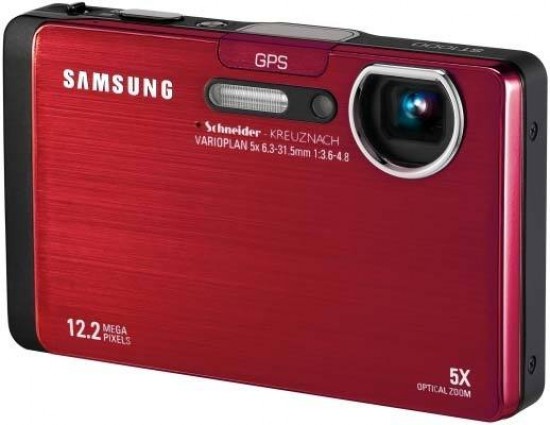 Samsung ST1000 Conclusion
As with most recent Samsung cameras, the ST1000 certainly delivers a lot of bang for your buck, but poor GPS performance and image quality ultimately let the side down.

The ST1000 is intuitive to use, with the combination of the well thought-out touch-sensiitve user interface and the high-resolution screen producing a camera that doesn't send us rushing back to a button-based control system. Only the gesture-based controls, which have you wildly waving the ST1000 in all directions, feel like an unnecessary extra.

Equally pleasing are the array of connectivity options, with the ability to easily transfer your images via Wi-Fi and Bluetooth proving a real attraction. Unfortunately the even more appealing GPS feature doesn't work as advertised in the one place where it's really necessary - cities - with many photos simply not being tagged at all. When the GPS tracking works, it does so without any input required from the user, but the downside is that you can't check on the camera if it's actually opertaing correctly.

And just like the WB5000 model that we reviewed earlier this week, the ST1000's image quality is also below par. There's unwanted noise in evidence even at the relatively slow speed of ISO 100, and by 400 and faster the degradation in image quality is plain for all to see. In most other regards the ST1000 delivers good if not outstanding results, but the noise is simply too obvious to get away from.

Our final complaint is that he ST1000 certainly doesn't have price on its side, with Samsung charging a rather high £349.99 / $399.99 for all that cutting-edge technology. There are plenty of cameras with more impressive image quality available for less money than the ST550, so you really need to be certain that you'll use all of its features before buying.
Ratings (out of 5)
Design
4
Features
4.5
Ease-of-use
4
Image quality
3
Value for money
3