Samsung ST5500 Review
July 28, 2010
|
Mark Goldstein
|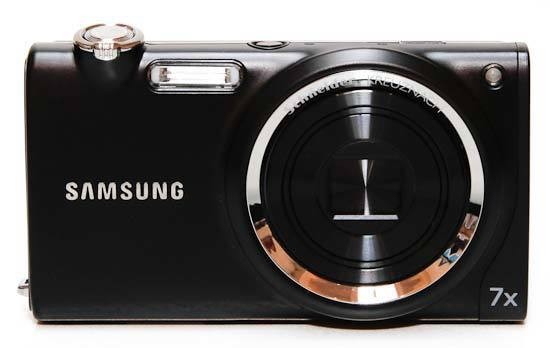 Conclusion
The Samsung ST5500 / CL80 has offers a winning combination of one the best touchscreen interfaces and most impressive AMOLED screens of any digital camera currently on the market. Satisfying image quality and lots of connectivity options only add to the ST5500's appeal, although the poor battery life and sky-high price-tag detract from an otherwise impressive camera.

The massive, high-resolution 3.7 inch screen is one of the best that we've ever seen, really bringing your images alive and making the touch-screen interface more enjoyable to use than most rivals. The ST5500 doesn't offer the clever haptic control system of several other Samsung cameras, but its responsive enough for us not to grumble too much about the almost complete absence of more traditional external controls. The ability to focus on your subject, automatically track it around the frame and even take the picture are more than just novelty features. Only the gesture-based controls, which have you wildly waving the camera in all directions, feel like an unnecessary extra.

While not class-leading, still image quality is fine, with a usable ISO range of 80-400 and pleasing colours. Battery life is the main problem for the ST5500, especially if you regularly use the wireless options, with the camera only managing 125-150 shots before the battery needs recharging, making a second battery a compulsory purchase. We're also not big fans of the micro-SD cards that Samsung have adopted for the majority of their 2010 range.

The ST5500 doesn't exactly have price on its side, with Samsung charging a rather high £349.99 / $399.99 for all that cutting-edge technology. There are better-specced cameras with more impressive image quality available for less money than the ST5500, albeit without all the clever bells and whistles. Only you can decide if they're collectively worth the extra cost.

The Samsung ST5500 / CL80 is ultimately a very pleasing blend of innovation and usability that importantly doesn't forget to take good pictures, making it an easy choice for our coveted Highly Recommended award.
Ratings (out of 5)
Design
4.5
Features
4.5
Ease-of-use
4.5
Image quality
4
Value for money
3.5