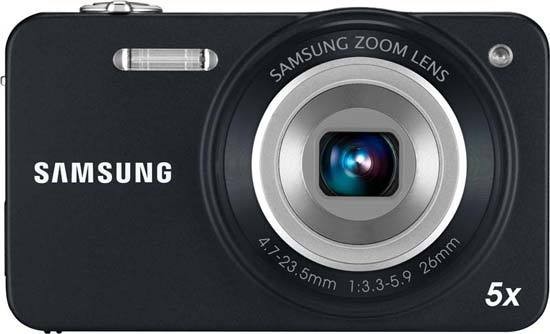 Image Quality
All of the sample images in this Review were taken using the 16.1 megapixel SuperFine JPEG setting, which gives an average image size of around 5Mb.
For a low end camera, we found that the Samsung ST90 produces some very nice pictures. We found that colours are bright and proud, especially primary colours which are rich. Noticeably reds are bright and yellows are bright. We like more subtle hues and difficult colours such as purple are also recorded accurately. The area of the picture we took a dislike to was the edges of the frame. Sharpness drops off substantially towards the edges of the frame which is a shame because they're so sharp in the middle.
Noise
There's noticeable differences in noise interference as the ISO steps up each setting, even between ISO 80 and ISO 100 which is only a third of a stop difference. These differences can't be seen at normal viewing size, we had to zoom into 100% and then it's only in the darker areas of pictures such as shadows.
Interestingly, at ISO 200 noise reduction seems to kick in as the picture is a lot smoother. This noise reduction performance doesn't last long because at ISO 400 salt and pepper noise shows through. By ISO 800 colour noise is starting to seep through in dark areas while mid-range and light tones remain relatively untouched although this doesn't last long and by ISO 1600 and ISO 3200 noise has taken over the image. Samsung have programmed the camera to drop the resolution to 3 megapixels at ISO 3200 to minimise the amount of noise in the picture. Overheating pixels can create a type of digital noise on neighbouring pixels and by culling the amount in use, they get spaced out and are less likely to affect near pixels.
| | |
| --- | --- |
| ISO 80 (100% Crop) | ISO 100 (100% Crop) |
| | |
|   |   |
| ISO 200 (100% Crop) | ISO 400 (100% Crop) |
| | |
|   |   |
| ISO 800 (100% Crop) | ISO 1600 (100% Crop) |
| | |
|   |   |
| ISO 3200 (100% Crop) |   |
| |   |
Focal Range
The Samsung ST90's 5x zoom lens offers quite a versatile focal range, as illustrated by these examples:
| | |
| --- | --- |
| 26mm | 130mm |
| | |
Sharpening
Images straight out of the camera are nice and sharp thanks to a decent focusing system but despite this, the pictures do benefit from a simple sharpening boost in Adobe Photoshop.
| | |
| --- | --- |
| Original (100% Crop) | Sharpened (100% Crop) |
| | |
File Quality
The Samsung ST90 has 3 different image quality settings available, with Superfine being the highest quality option. Here are some 100% crops which show the quality of the various options.
Chromatic Aberrations
We couldn't find any chromatic aberration at all in any sample pictures we took. From time to time we noticed that purple bands appeared around the edges of branches but these tended to be pictures that were taken in bright sunlight and had to consider that it could be lens flare. However, in our test of the Samsung ST6500, we did get chroma and they use the same lens so it's logical to assume that the ST90 will get it too. It's fair to say in most cases, the camera will handle it very well, though.
Example 1 (100% Crop)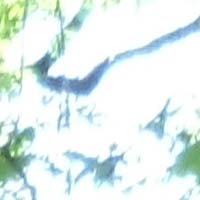 Macro
The Samsung ST90 has a 5cm close focus distance. This is ample for everyday macro work and in the exact centre the picture is pin sharp so it's good for the occasional insect. Barrel distortion is minimal but is noticeable.
| | |
| --- | --- |
| Macro Shot | 100% Crop |
| | |
Flash
There's a lot of vignetting towards the corners and edges of the picture at wide-angle  which does peter out as you zoom in but can still be seen in the corners of the frame.
| | |
| --- | --- |
| Flash Off - Wide Angle (26mm) | Auto - Wide Angle (26mm) |
| | |
|   |   |
| Flash Off - Telephoto (130mm) | Auto - Telephoto (130mm) |
| | |
The ST90 has a red-eye fix mode as well as red-eye reduction. The red-eye fix will use a software program to remove red-eye from a picture although we found in our tests that red-eye wasn't a problem even without the settings enabled.
| | |
| --- | --- |
| Auto | Auto (100% Crop) |
| | |
|   |   |
| Red eye fix | Red eye fix (100% Crop) |
| | |
Night
The Samsung ST90 has a simple night shot mode which is found under the scenes by pressing the mode button. The function is fully auto so the shutter speeds can't be manipulated.
| | |
| --- | --- |
| Night Shot | Night Shot (100% Crop) |
| | |