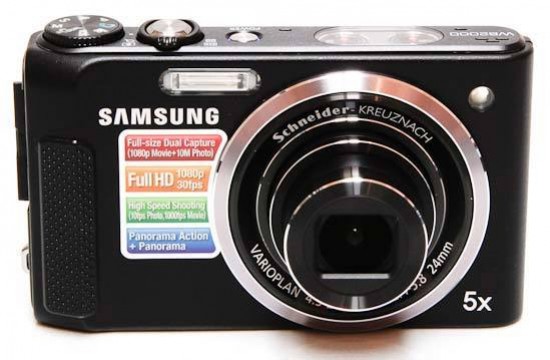 Conclusion
The Samsung WB2000 / TL350 is a very well-specified and importantly a very well-realised compact camera that should appeal to still photographers and videographers alike. The ability to take 10 RAW photos in a second and capture full HD video footage using the same pocket-sized camera means that the WB2000 has few real rivals.

In some key respects the Samsung WB2000 is actually a better camera than the more expensive EX1, with a more advanced video mode, longer zoom, and faster shooting in either JPEG or RAW format. It may lack the EX1's free-angle LCD screen, faster lens, more intuitive control layout and better build-quality, but for many people the WB2000 is a more versatile choice. Only the retro dials on the top of the camera seem out of place, and the limited battery life and awkward on-screen information display are minor niggles that we can live with.

Just like the EX1, the WB2000 is a serious photographic tool that concentrates on delivering high quality images with the minimum of fuss, yet can still be easily carried in your pocket. When you add in the fact that image quality between the two cameras is very similar, thanks to the sensible and effective 10 megapixel back-illuminated CMOS sensor and the sharp and bright 24-120mm lens, the WB2000 is a real alternative to its headline-grabbing sibling.

The Samsung WB2000 / TL350 has largely remained in the shadow of the EX1 since its announcement earlier this year, but as we've found during testing, it deserves a lot more attention that it's been getting. The WB2000 is a swiss-army knife type of camera that more than meets the needs of a wide variety of users, from beginners looking to take some good snaps and video footage of their friends and family, right up to the power-user who wants full control over the photographic process and quality to match. The Samsung WB2000 is therefore an easy pick for our Highly Recommended award.
Ratings (out of 5)
Design
4
Features
4.5
Ease-of-use
4.5
Image quality
4.5
Value for money
4