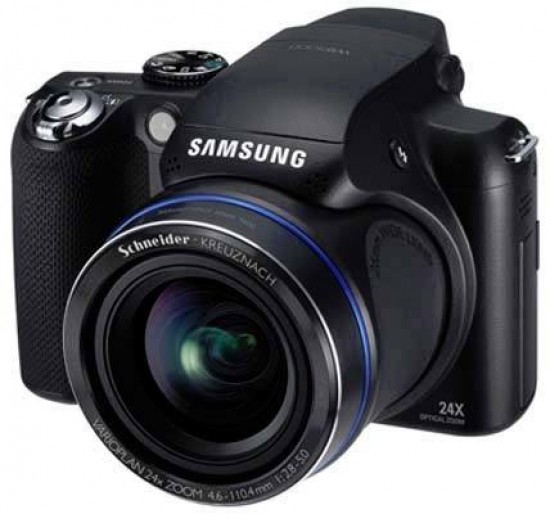 Conclusion
The Samsung WB5000 is one of those cameras that turns out to be better on paper than it is in the flesh, offering a compelling list of features that turn out to be rather half-baked. That's not to say that it's a bad camera, particularly for novice users, but more experienced snappers attracted by the manual shooting and RAW mode will be disappointed by the WB5000.

Top of the list of gripes is the excruciatingly slow RAW file processing times - we haven't experienced a wait like this for at least a couple of generations of cameras. 10 seconds or longer is simply too much to bear for everyone except those with the patience of several saints. Add in the inexplicably limited ISO range of 64-400 in RAW mode, and it seems that this feature has been added just to attract the attention of a wider audience.

The WB5000 makes much more sense as a JPEG shooting camera, but sadly even here it doesn't come up to scratch. There's unwanted noise in evidence even at the relatively slow speed of ISO 100, and by 400 and faster the degradation in image quality is plain for all to see. Again, we haven't seen such bad results from a 12 megapixel small-sensor camera for quite a while. In most other regards the WB5000 delivers good if not outstanding results, but the noise is simply too obvious to get away from.

Which leaves us with a well-specced, fairly stylish and light super-zoom camera that unfortunately can't match its main rivals in several fundamental areas. With an RRP of £349 / $399.99, the WB5000 doesn't even have the usual Samsung advantage of being able to undercut the competition financially. Instead you should avoid the WB5000 and take a look at our Main Rivals page for a selection of better alternatives.
Ratings (out of 5)
Design
4
Features
4.5
Ease-of-use
3.5
Image quality
3
Value for money
3