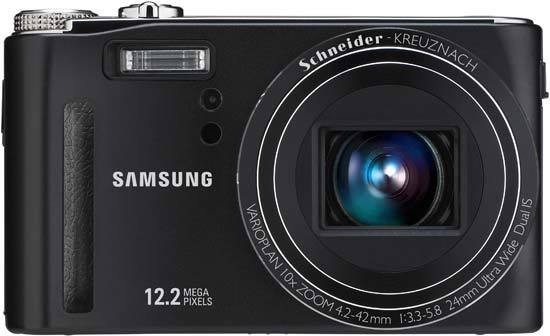 Conclusion
Though it is beginner friendly, Samsung's WB550 fortunately doesn't look cheap and cheerful and neither should it for £299. While, OK, it may not be the most svelte compact around, compensation comes in the form of its broader-than-average focal range which provides competition for Panasonic's similarly specified TZ series of big zoom, small form factor compacts. For my money I prefer the TZ's styling, if admittedly the Samsung is just as much fun to use for candids and close ups, and easy with it. Basically the broader the focal range, the greater the range of compositional options for the user.

With ideal shooting conditions the WB550 impresses with its vivid, colour-rich imagery - with the caveat that this can veer towards looking slightly unrealistic on occasion. Keep an eye on the LCD and simply re-compose or stop down if everything looks a tad too bright and breezy.

Though a £299 asking price isn't overly inexpensive and in fact comparable with other more fashion conscious models with a smaller zoom, a quick Internet search found the WB550 on sale for just £230 from the largest online retailer, compared to £270 for the Panasonic TZ7 (admittedly 12x). You pay your money and make your choice.
Ratings (out of 5)
Design
3.5
Features
4.5
Ease-of-use
4
Image quality
4
Value for money
3.5