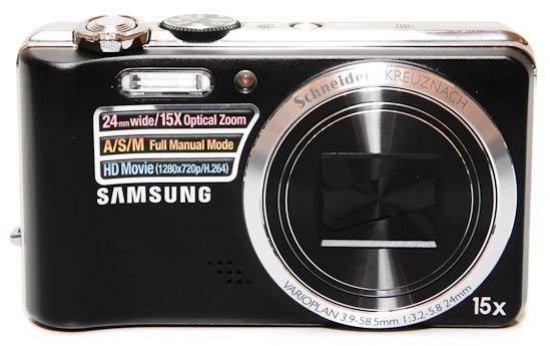 Conclusion
The Samsung WB600 adds two major features to its successor, namely a bigger 15x zoom and Aperture and Shutter priority shooting modes, whilst significantly reducing the price. The rather bulky design and unwanted noise at relatively slow ISO speeds prevent us from recommending it more highly.

The new 15x lens raises the bar above its main rival, the Panasonic TZ series, but does so at the expense of making the camera thicker and heavier. You can just about fit the WB600 into a trouser pocket, but it's something of a tight squeeze. The 24-360mm optically-stabilized lens is undoubtedly very versatile though, so the WB600 makes sense if you really need the extra reach. The Aperture and Shutter priority sensibly bridge the gap between the multitude of hand-holding technologies and and the fully manual option.

Picture quality is very similar to the WB550. With ideal shooting conditions the WB600 impresses with its vivid, colour-rich imagery, with the caveat that this can veer towards looking slightly unrealistic on occasion. Keep an eye on the LCD and simply re-compose or stop down if everything looks a tad too bright and breezy. In low-light things aren't quite so rosy, with noise appearing at ISO 200 and becoming progressively worse as you move up the range, making this a camera best suited to sunny days.

Perhaps the best feature of the WB600 is it price - at $279 / £249, it's quite a lot cheaper than both the previous model and most of the travel-zoom competition, yet it doesn't sacrifice too many features in order to hit the aggressive price-point. We still prefer Panasonic's TZ series, but the gap has definitely narrowed with the introduction of the Samsung WB600.
Ratings (out of 5)
Design
4
Features
4
Ease-of-use
4
Image quality
4
Value for money
4