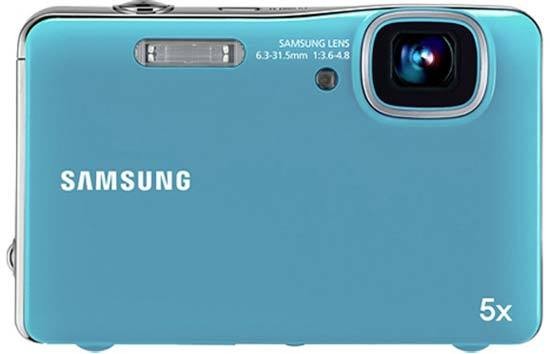 Conclusion
To all intents and purposes the Samsung WP10 looks and performs just like any other compact digital camera from the last few years, inheriting many of Samsung's core technologies and adding a robust, waterproof build-quality. Unlike many of its key competitors, though, the WP10 isn't shock or freeze, so it won't survive everything that you throw at it.

The WP10 shares a lot in common with its Samsung compact relatives, making it easy to pick-up and use if you've ever owned a recent model from the Korean giant. A few corners have been cut to accommodate the WP10's protective features - the 5x, 35-175mm zoom lens and 2.7 inch LCD screen are rather hum-drum for a 2010 camera, even a waterproof one. It's also not the most responsive of models, with slow shot-to-shot and burst shooting times, making it best suited to a more laid-back approach. Another disappointing feature is the lacklustre battery life, with a backup required for anything longer than a few hours shooting. On a more positive note, the screen is bright enough to be clearly seen in all but the murkiest of conditions, albeit at the expense of accuracy.

Considered as just a compact camera, the Samsung WP10 is pretty run-of-the-mill despite its ease-of-use, good build quality and satisfactory images. Throw in the waterproofness and Samsung's usual competitive price-tag and things suddenly get more interesting - there are very few waterproof cameras at the budget end of the market. In this light the Samsung WP10 makes sense as a relatively inexpensive yet still capable compact that you can take to places that most cameras can't venture.
Ratings (out of 5)
Design
4
Features
3.5
Ease-of-use
4
Image quality
3.5
Value for money
4