Sigma DP2 Review
August 12, 2009
|
Mark Goldstein
|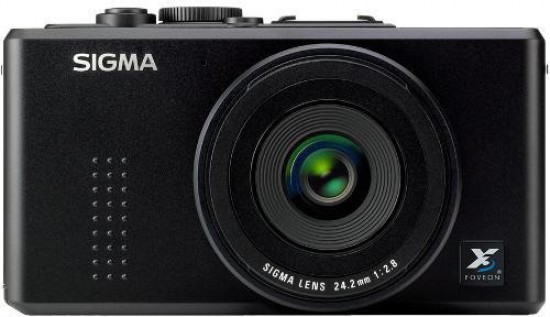 Conclusion
A year is a long time in the world of photography, and sadly it's one that hasn't been too kind to Sigma's compact camera vision. Back in 2008, the DP1 stood alone as the only relatively small camera with a DSLR sensor, providing fantastic image quality in a pocketable format. Fast forward to mid-2009 though, and Sigma have been joined by Olympus and Panasonic in this segment of the market, with their Micro Four Thirds cameras providing comparable image quality and, in the case of the Olympus EP-1, doing so in a similar sized package to the DP1 and DP2. The Micro Four Thirds cameras also offer the significant benefit of interchangeable lenses, both prime and zoom, making them instantly much more verastile than Sigma's cameras. With Samsung about to join in with their own proprietary format and no doubt more Micro Four Thirds cameras on the way, Sigma are now competing with some much bigger players.
Which isn't to say that the Sigma DP2 is suddenly a bad camera. Far from it - the X3F sensor still offers excellent image quality with the added benefit of RAW format support. There is virtually no noise throughout the ISO range, only at the fastest JPEG setting of ISO 800, which left me wondering why Sigma chose not to include ISO 1600 and 3200 settings for JPEG as well as RAW files. Chromatic aberrations like purple and green-fringing, typically a problem in this class of camera, are simply non-existent on the DP2, testament to the excellent prime lens, which is also the reason for the almost complete lack of pincushion or barrel distortion, and the maximum aperture of f/2.8 is a very welcome improvement on the DP1. Just be aware that the quoted 14.06 megapixel resolution isn't comparable to a Bayer sensor, in that it creates much smaller 2652×1768 pixel images which you'll need to interpolate for larger print sizes.
The general operation and speed of the DP2 have been improved thanks largely to the new image processing engine and clever Quick Set menu, but don't expect a quantum leap in performance from the turgid DP1. Although it takes less time to store images, the DP2 is still not well-suited to quick moving subjects, and the auto-focus system is still annoyingly archaic. Whilst accurate nearly 100% of the time even in low-light, it has a noticeable time-lag when locking onto the subject, and you can only use one of the nine AF points at a time. Selecting the central AF point and pre-focusing on an area or switching to manual focus is a better idea if you need to focus quickly.
As with most cameras released in 2009, the Sigma DP2 has gone up in price in the UK, but strangely not the US, making it better value in some parts of the world than others. It's still an awful lot to pay for a compact camera though, costing the same as or even more than many mid-range DSLR cameras with kit lenses, and almost as much as the more versatile Olympus E-P1.
So while the DP2 is a fairly logical addition to Sigma's compact camera range, with a longer, faster lens and speedier, more intuitive operation, it doesn't really offer enough new features to compare favourably with the Olympus EP-1. And with this sector of the market set to expand before the end of 2009, Sigma have certainly got their work cut out...
Ratings (out of 5)
Design
4
Features
3
Ease-of-use
4
Image quality
5
Value for money
3