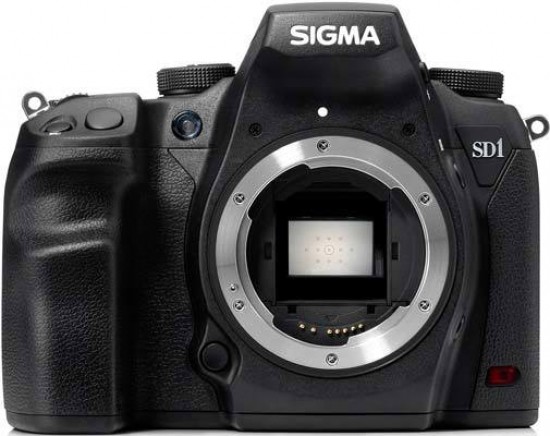 Conclusion
We were really excited to get hold of the Sigma SD1 Merrill, it's a lovely camera to hold and you can feel the workmanship that's gone into it. The magnesium alloy body ensures rigidity and the weather sealing means you don't have to rush out of the rain. We like the colour rendition of the sensor and can't fault the low ISO images for smoothness, sharpness and - frankly - noise free performance. Given the right lens, we think that the SD1 Merrill would be able to pick out every pore on a model's face and get the colours and contours of the skin bang on.

There are a few underlying issues with the SD1 Merrill that we're disappointed with. The lack of live view was an issue when we were photographing the cars. We wanted a low angle but couldn't get our eye to the viewfinder comfortably and it shows. Live view would have helped us get the framing spot on.

We would love to see what the video capability of the new Foveon sensor is like but alas, the SD1 Merrill doesn't feature it. Our curiosity aside, more and more photographers, especially fashion photographers, are using video to bolster their portfolio of skill. Wedding photographers are also using video on a DSLR because it's convenient and the depth of field from the larger sensor is sublime. Sigma have missed a trick by not including it. It's also a shame that the sensor isn't full frame. However, we love the inclusion of a flash sync socket, it's a rarity these days and we also like the small interior technological advantages, namely the twin motors for the mirror and shutter curtain.

It's much easier to recommend the SD1 Merrill now that it has a realistic price tag - £1,840 / $1,900 undercuts its main rivals and the Foveon sensor is intriguing enough to justify consideration over Canon, Nikon et al. As it's a Sigma fit and there are currently no SAF adapters, anyone on another brand will have to buy all new glass, so that may sway you to stick with your current system if you;'ve already made investment. However, looking past the negatives, we would recommend it because it's a good camera that gives very good results.

If you're a studio photographer looking for mind bogglingly big files from a DSLR, you want a decent build, good colour performance, and you're not tied to a brand, then take a hard look at the Sigma SD1 Merrill. The pictures are very good after all and ultimately that's what's important, especially now that it won't (almost literally) break the bank.
Ratings (out of 5)
Design
4
Features
4
Ease-of-use
4
Image quality
4.5
Value for money
4