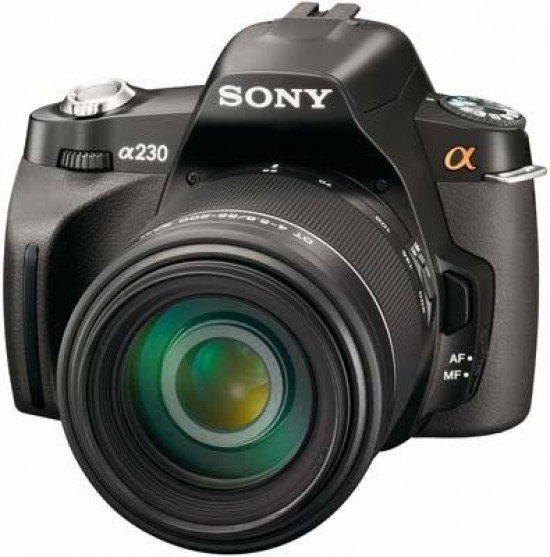 Conclusion
The A230 is the third and final new entry-level Sony DSLR that we've reviewed, and as with the more expensive A330 and A380 models, it's a clear step backwards when compared with its predecessor, the A200. Offering no significant new features and featuring a less usable design, it seems that the A230 has favoured form over function, with all three of our reviewers questioning the logic of Sony's re-design.

The Sony A230's immediate forebear, the Alpha A200, was a somewhat chunky but generally well designed DSLR that offered good handling and ease of use thanks to its sensible user interface and intuitive ergonomics. With the arrival of the Alpha A230, it has been replaced by an undeniably smaller and lighter but at the same time much less conveniently designed camera that is frankly uncomfortable to hold and sometimes frustrating to use. That's a real problem for a camera which promises to offer improved ease of use and handling.

The A230 also suffers in comparison to its bigger brother, the A330. If you do actually like this camera's design (definitely try before you buy), then the A330's excellent Live View system and tilting LCD screen are well worth the slight price premium, despite the slightly reduced optical viewfinder coverage. For us the A330 hits the sweet spot between the value of the A230 and increased megapixel count of the A380, although we still can't strongly recommend it as all three models share the same handling flaws.

As with the A330, instead of purchasing the new Sony A230, you'd be much better off tracking down its predecessor the Alpha A200 or its higher-resolution sibling the A350, which offer the same or better features in a well-designed and ultimately easier-to-use body. The Sony A230 is clear proof that new does not always equal better...
Ratings (out of 5)
Design
3.5
Features
3.5
Ease-of-use
3.5
Image quality
4
Value for money
4