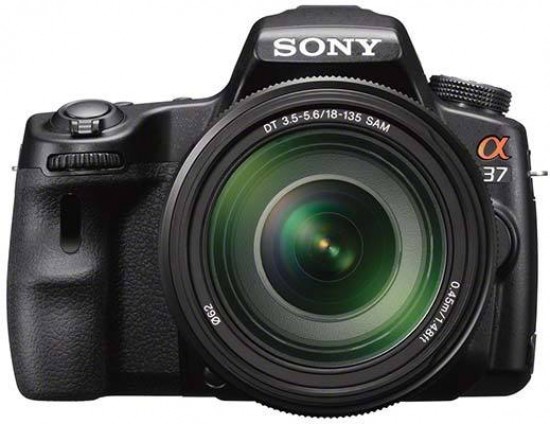 Conclusion
The Sony A37 is a compelling entry-level DSLR camera with features, still and video image quality, and overall performance that beat its main rivals. Only the small, low-resolution, non-articulating LCD screen detracts from an otherwise outstanding camera that will more than satisfy the needs of its target audience.

The A37 marries most of the core features of its bigger brother, the A57, with the more diminutive body of its predessor, the A33, resulting in the cheapest SLT camera to date. Thankfully, with the exception of the LCD screen, this hasn't been achieved by reducing the A37's capabilities, with a long list of desirable features that belie its relatively modest price-tag. The A37's electronic viewfinder may not be as detailed as the one used by the higher-end A65 and A77 models, but it still has enough resolution to rival and even beat a more conventional optical viewfinder. The A37's translucent mirror and EVF open up a world of possibilities for Sony, with quick burst shooting speeds, fast auto-focus for both stills and video, and 100% scene coverage.

Image quality is excellent, with results from the 16 APS-C sensor rivaling the main DSLR competition and in most cases surpassing the Compact System Camera alternatives, especially if you want to achieve shallow depth-of field effects. Noise doesn't rear its ugly head until ISO 3200 for JPEGs, although the A37 does apply some pretty aggressive noise reduction to keep the files clean, resulting in some loss of finer detail. The myriad of creative effect on offer such as HDR, Dynamic Range Optimisation, creative styles, the innovative sweep panorama mode and the range of in-camera Picture Effects help to get the most out of the A37, especially if you like to experiment away from a computer.

The Sony A37 may sit at the bottom of Sony's SLT line-up, but for many people this could be the only camera that they'll ever need. We wish that the LCD screen was slightly bigger, had double the resolution and could be tilted sideways as well as up and down, but we're struggling to think of anything else that's negative to say about what is after all "only" an entry-level camera. This is simply one of the most capable beginner DSLRs on the market, and therefore fully deserving of our coveted Essential! award.
Ratings (out of 5)
Design
4.5
Features
5
Ease-of-use
5
Image quality
4.5
Value for money
5