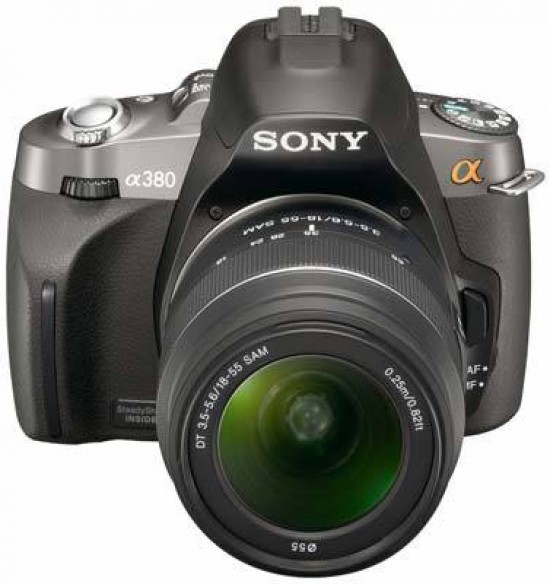 Conclusion
OK, so while a resolution of 14.2 million effective pixels for a consumer level DSLR aiming for a mass-market family audience looks a bit like overkill, that level of spec in part justifies the Sony A380's £720 price tag. And set against the asking prices for the Canon EOS 500D and Nikon D5000 mentioned at the outset it compares pretty favourably.

Where Sony's argument falls down perhaps is that it doesn't offer HD video like those rivals - quickly it seems, becoming something of a must at this price. And it's an omission that feels odd given its manufacturer's expertise elsewhere with the moving image. Particularly off putting is the fact that the build of the A380 looks and feels a lot more plastic than its Canon or Nikon rivals.

Perhaps Sony hasn't brought a great deal that's new to the party between the A350 and A380, but at the very least here is a DSLR that you'll be quite happy to take out with you for a day's sightseeing when you might have otherwise plumped for a less satisfactory compact for the sake of its perceived lightness and convenience. With kit lens and strap attached its portability is such that your shoulders and neck won't be aching at the day's end.

If you like the look and sound of the Sony A380 but don't need such a high resolution and would rather spend a little less, then check out the A330 sitting just below it in the range. The cameras are so otherwise identical that they share the same manual.
Ratings (out of 5)
Design
3.5
Features
4
Ease-of-use
4
Image quality
4
Value for money
3.5