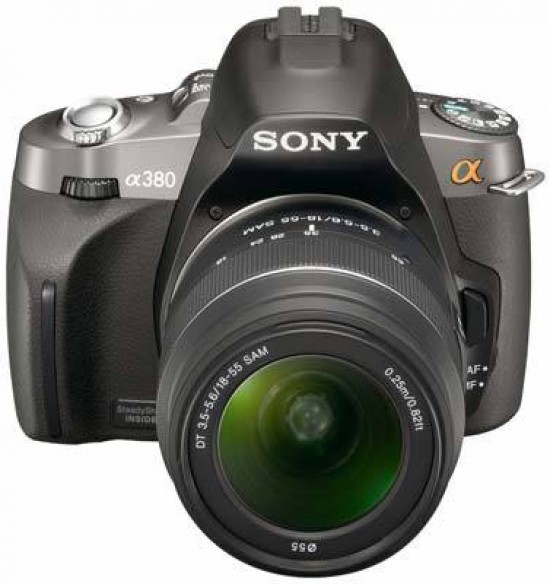 Image Quality
All of the sample images in this Review were taken using the 14.2 megapixel Fine JPEG setting, which gives an average image size of around 6Mb.
When you marry a sensor with a high pixel count to a standard kit lens there's always a question mark over whether the combination is truly capable of resolving all those self same pixels. For us, though there are plenty of subtleties of tone across the images from the Sony A380, occasionally they could do with being a tad sharper.
While such gripes can of course, to an extent, be 'put right' with subtle application of Photoshop's Unsharp Mask at the processing stage - or simply fitting a top-of-the-range Carl Zeiss branded optic - images also suffer from the very common complaints of barrel distortion at the lens' widest setting and pixel fringing, evidenced when zooming in close between areas of high contrast.
Still, when left on its default settings the A380 delivers a naturalistic array of colours, suggesting white balance is reliable, if grey featureless skies will inevitably result in underexposed foreground detail when shooting JPEG.
Considering its target market the Sony A380's ISO performance isn't bad - with on-board noise reduction implemented that is. OK, so image noise is noticeably lurking in the shadows at ISO 800, but by ISO 1600 noise reduction has kicked in, reducing the effects without smoothing out surrounding detail to a ruinous degree. At ISO 3200, as expected noise is more evident again and detail softer, resembling an Impressionist dot painting when zooming right in. But like those self same old masters, draw back from the image and everything comes back into sharp, clear focus. While Sony may not be pushing the envelope like Canon and Nikon when it comes to superior performance in low light, the A380 gives an adequate showing.
Noise
There are 6 ISO settings available on the Sony A380. Here are some 100% crops which show the noise levels for each ISO setting:
| | |
| --- | --- |
| ISO 100 (100% Crop) | ISO 200 (100% Crop) |
| | |
|   |   |
| ISO 400 (100% Crop) | ISO 800 (100% Crop) |
| | |
|   |   |
| ISO 1600 (100% Crop) | ISO 3200 (100% Crop) |
| | |
Sharpening
Here are two 100% crops which have been Saved as Web - Quality 50 in Photoshop. The right-hand image has had some sharpening applied in Photoshop. The out-of-the camera images are a little soft at the default sharpening setting. You can change the in-camera sharpening level if you don't like the default look.
| | |
| --- | --- |
| Original (100% Crop) | Sharpened (100% Crop) |
| | |
|   |   |
| | |
Chromatic Aberrations
The Sony A380's 18-55mm kit lens handled chromatic aberrations very wellduring the review. There's slight purple fringing between areas of high contrast, but it's only noticeable on really close inspection, as shown in the example below.
Example 1 (100% Crop)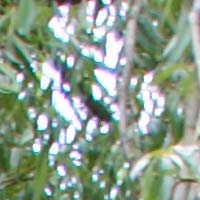 Flash
The flash settings on the Sony A380 are Autoflash, Fill-flash, Rear flash sync., Slow Sync and Wireless. Red-eye Reduction is also available in the main menu. These shots of a white coloured wall were taken at a distance of 1.5m.
| | |
| --- | --- |
| Flash Off - Wide Angle (27mm) | Flash On - Wide Angle (27mm) |
| | |
|   |   |
| Flash Off - Telephoto (82.5mm) | Flash On - Telephoto (82.5mm) |
| | |
And here are a couple of portrait shots. As you can see, neither the Forced On setting or the Auto/Red-eye Reduction option caused any amount of red-eye.
| | |
| --- | --- |
| Forced On | Forced On (100% Crop) |
| | |
|   |   |
| Auto/Red-eye Reduction | Auto/Red-eye Reduction (100% Crop) |
| | |
Night
The Sony A380's maximum shutter speed is 30 seconds and there's also a Bulb mode for longer exposures, which is great news if you're seriously interested in night photography. The shot below was taken using a shutter speed of 4 seconds at ISO 400. I've included a 100% crop of the image to show what the quality is like.
| | |
| --- | --- |
| Night Shot | Night Shot (100% Crop) |
| | |