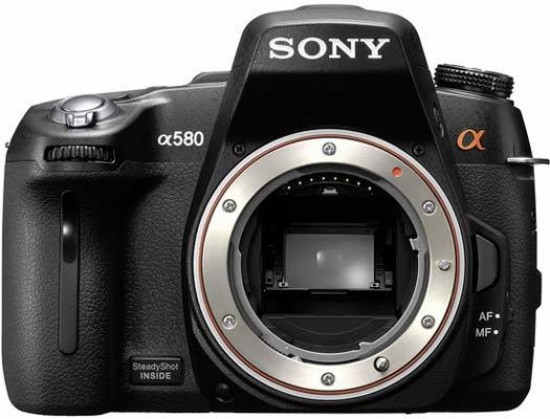 Conclusion
The Sony A580 is a more traditional alternative to the headline-grabbing A55 model, and an excellent DSLR camera in its own right. It doesn't offer the continuous auto-focus during video recording or the small size and light weight of the A55, but its optical viewfinder and more comfortable handling make it well worth a look.

Despite its reliance on more traditional technologies, the A580 is certainly no slouch in the performance stakes, matching the A55's fastest 7fps continuous burst shooting rate, albeit without the ability to focus for each individual frame. The same 15 point AF system delivers fast auto-focus for both stills and video, while the refined and intuitive Live View system is still market-leading, although the optical viewfinder can only provide 95% frame coverage. The addition of Full HD video importantly brings the A580 up to speed with its main rivals, although its reliance on manual focusing may put some potential buyers off.

Image quality is very good, with noise not rearing its ugly head until ISO 1600 for JPEGs and not until 6400 if you use the innovative Multi Frame Noise Reduction mode, although the A580 does apply some pretty aggressive noise reduction to keep the files clean, resulting in a loss of fine detail. The myriad assortment of clever effects such as HDR, Dynamic Range Optimisation, creative styles and the innovative 2D/3D sweep panorama mode really help to get the most out of the A580.

When Sony launched the A55 and A580 cameras alongside each other, many questioned why they needed two such similar cameras in their line-up. While they do share a lot of common ground, the larger and easier-to-use A580 with its trusty optical viewfinder is a great DSLR, and thanks to its 16 megapixel sensor, full HD video and improved AF system, also a real rival to similar offerings from Canon and Nikon.
Ratings (out of 5)
Design
4.5
Features
4.5
Ease-of-use
4.5
Image quality
4.5
Value for money
4