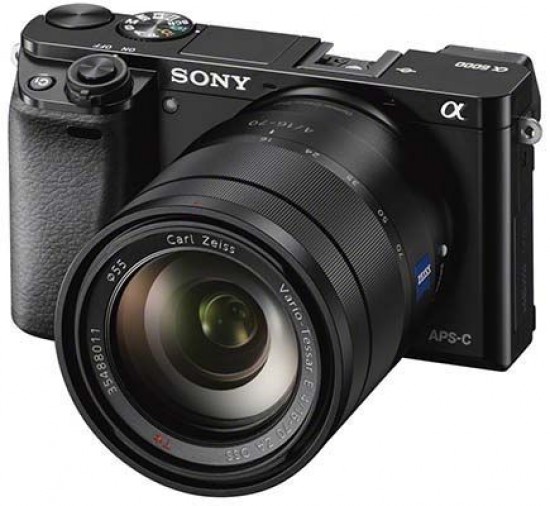 Conclusion
The Sony A6000 is a full-featured, responsive compact system camera that delivers excellent images in a variety of situations, all at a very competitive price that significantly undercuts its main rivals. Despite lacking a touchscreen interface and having a slightly inferior EVF to the older NEX-6 model that it replaces, it's our pick of Sony's current APS-C mirrorless camera range, and a very strong contender in the mid-range market.
One of the main reasons for that is the significantly improved Fast Hybrid AF system. With 25 contrast-detect and 179 phase-detect points covering 92% of the image, the Sony A6000 is one of the few mirrorless cameras on the market that can sucessfully track a moving subject and keep it in focus. Coupled with the impressive 11fps burst shooting rate with subject-tracking and the fast 0.06 second AF speed, the A6000 is currently the best compact system camera for capturing fast moving subjects.
The new 24.3 megapixel sensor also ensures that image quality is also excellent, with results easily rivalling even the DSLR competition and beating most of its compact system camera rivals. Noise doesn't rear its ugly head until ISO 3200 for JPEGs and even the faster settings prove eminently usable, although the A6000 does apply some pretty aggressive noise reduction to keep the files clean as shown by the much noisier RAW images. The myriad of creative effects such as HDR, Dynamic Range Optimisation, creative styles, picture effects and the innovative sweep panorama mode help to get the most out of the A6000.
We are a little puzzled, though, by the decision to omit a touchscreen interface on what is after all a consumer-focused camera. Not only would it broaden the appeal of the A6000 to smartphone users, it would also make things like setting the AF point much easier, something that's particularly long-winded on this camera.
With an official price-tag of £550 / $650 body only and £670 / $800 with the 16-50mm kit lens, though, we're inclined to forgive the Sony A6000 that minor transgression. The Sony A6000 is a great mirrorless camera that truly can keep up with all the action. Essential!
Ratings (out of 5)
Design
4.5
Features
5
Ease-of-use
4.5
Image quality
5
Value for money
5