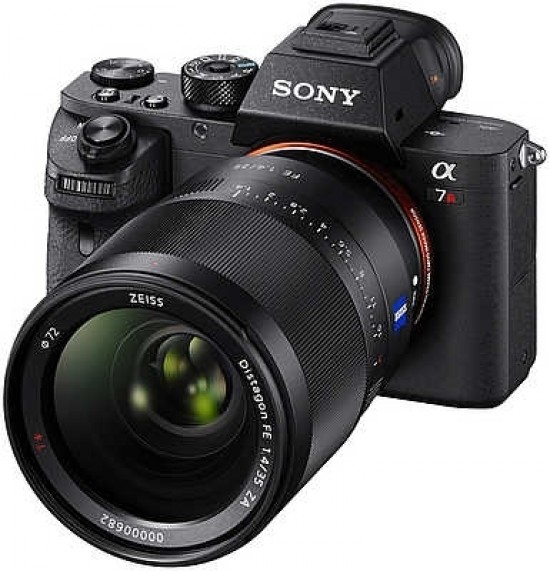 Conclusion
The Sony A7R II is a remarkable camera, both on paper and in practice. Offering a mouth-watering list of desirable features, the A7R II delivers on almost all of its promises, and in many ways out-performs the two cameras that it's most commonly compared to, the Canon EOS 5DS/R and the Nikon D810. Whether you're shooting stills or video, the A7R II certainly delivers the goods, and in a surprisingly wide variety of shooting situations. Sony have given us everything but the proverbial kitchen sink with the A7R II, and amazingly it works as a cohesive package that really challenges the big two manufacturers.
The A7R II's new 42 megapixel sensor provides excellent results from ISO 50-3200 for both JPG and RAW images, with noise starting to become apparent at ISO 6400, while 12800 produces more than acceptable results, and even ISO 25600 and 51200 are OK for emergency use. The A7 II's full-frame sensor and the faster lenses that we tested it with hit the sweet spot between portability and image quality, and commendably Sony are finally expanding their lens range, a criticism that has always been leveled at the overall system in the past.
Perhaps even more important is the ability to use lenses from other systems, most notably Canon, and in some instances for them to autofocus as quickly as on a Canon DSLR. Sure, it's something of a minefield to find a combination of adapter and lens that works reliably well, but being able to use modern DSLR lenses, classic rangefinder lenses, and older Sony/Minolta A-mount lenses whilst enjoying a fantastic manual-focus experience and fast auto-focusing is a real eye-opener. There's even an adapter for Nikon lenses on the horizon...
The Sony A7R II features a very effective 5-axis image stabilisation that's strikingly similar to the system that Olympus have used on the OM-D E-M1 and E-M5/II, perhaps not surprising given that Sony have previously invested in Olympus financially. While not quite as effective as the E-M5 II's 5-stop IS, the Sony A7R II is remarkable given the sensor size (more than 4x bigger than the Olympus' Micro Four Thirds sensor), and it also works with any lens that you care to attach to the camera for both stills and video.
The A7R II has addressed most of its predecessor's flaws. Poor battery life, lack of touchscreen functionality, and a non-articulating screen are the main negative points that we'd hope to see addressed on the next model, but we can live without them given everything else that the A7R II has to offer.
The Sony A7R II certainly succeeds in its attempt to turn the heads of DSLR owners. It won't satisfy the needs of professional sports shooters, the menu system isn't as refined as the competition, and some people will still put their trust (however blindly) in a more conventional DSLR, but the A7R II is a undoubtedly a break-through camera for Sony, both in terms of the promises that it makes, and the realisation of those promises...
Ratings (out of 5)
Design
5
Features
5
Ease-of-use
4
Image quality
5
Value for money
4.5