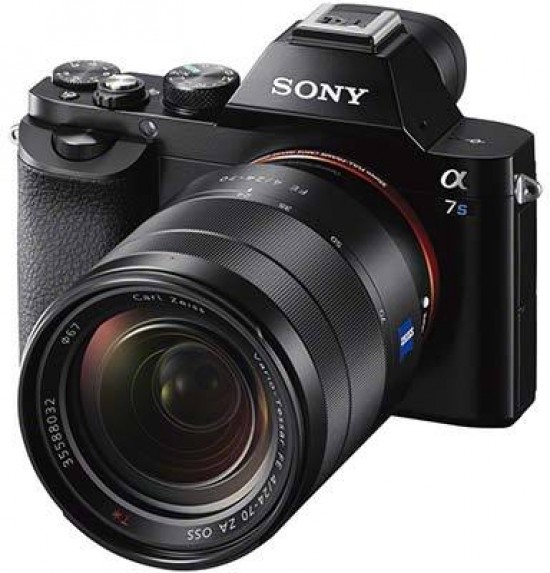 Conclusion
If low-light shooting is your thing, then the Sony A7S should be right at the top of your shopping list. Offering a killer combination of massive ISO range, 15-stop dynamic range, sensible 12 megapixel resolution on a full-frame sensor, truly silent shooting mode and autofocusing down to EV-4, the new Sony A7S is the most capable low-light camera that we've ever tested. It does still have a few flaws, most notably the slightly sluggish auto-focusing, in-camera charging, and the still limited number of FE lenses, but all in all the Sony A7S is a great addition to last year's exciting A7 and A7R.
The A7S' 12.2 megapixel sensor provides excellent results from ISO 50-12,800, while ISO 25,600 and 51,200 are fine for making smaller prints and web use. The fastest settings of 102,400, 204,800 and 409,600 are very noisy but astonishingly do let you shoot in almost total darkness. The A7S and the fast Carl Zeiss 55mm f/1.8 lens that we tested it with feel perfectly balanced together, hitting the sweet spot between portability and image quality, and it's hard to resist the lure of shooting wide-open at f/1.8 in combination with such a big sensor.
The addition of 4K video has also earned the A7S a lot of headlines, although it can only do so when recording to an external, expensive recorder, unlike its main competitor, the Panasonic Lumix DMC-GH4. Still, with XAVC S support and a veritable wealth of videographer-friendly options also on-board, the Sony A7S is both a very capable stills and movie camera, especially if you can't get enough of that unique full-frame look.
In terms of operational speed and all-round performance, the A7S delivers on most counts. Shutter lag is only notable by its apparent absence, and image processing times are non-intrusive. This camera really does deliver DSLR-like performance and image quality in a pocketable format, with the continued exception of the auto-focusing speed, which despite improvement still lags behind the very best contrast-based and DSLR phase-detection systems.
In terms of price, the Sony A7S is roughly comparable to full-frame DSLR models from Canon (the 5D Mark III) and Nikon (the D810), while being a lot more expensive than top-of-the range compact system cameras like the Olympus OM-D E-M1 and the Panasonic Lumix DMC-GH4. You really need to decide if the combination of such a large sensor, huge ISO range and small body make sense for you - if it does, then there's simply nothing else quite like the new Sony A7S, making it worthy of our Essential! award.
Ratings (out of 5)
Design
5
Features
5
Ease-of-use
4.5
Image quality
5
Value for money
4.5