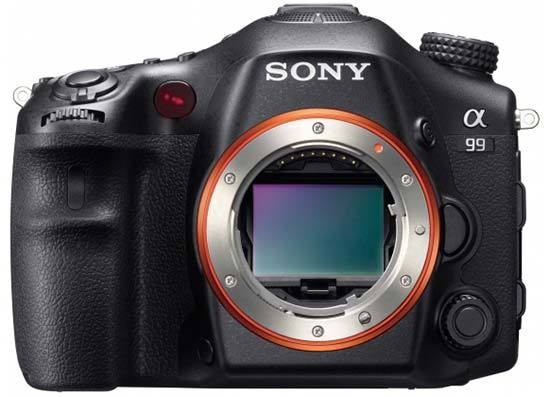 Conclusion
The Sony A99 combines virtually all of the company's latest cutting-edge camera technologies with an excellent full-frame sensor and a proven body design to create a realistic rival to the likes of the Nikon D800 and Canon EOS 5D Mark III. Traditionalists may not appreciate the electronic viewfinder or more limited range of lenses, but there's lots to like if you can get over that particular preconception (including the excellent EVF itself).

The A99 is perhaps the most well-appointed full-frame DSLR on the market. A magnesium-alloy body with weather-sealed controls, two control dials, fast 6fps burst mode, a clever 3-way swiveling LCD screen, useful top LCD panel, innovative dual AF system, focus peaking, flash sync socket, uncompressed HDMI output, built-in GPS and an optional vertical grip. The only missing feature that we can think of is Wi-Fi connectivity, something that only the recent Canon EOS 6D offers out of the box.

The A99's still image quality is excellent, with results from the 24.3 full-frame sensor easily rivaling the main competition. Noise doesn't rear its ugly head until ISO 3200 for JPEGs and even the faster settings prove eminently usable, although the A99 does apply some pretty aggressive noise reduction to keep the files clean as shown by the much noisier RAW images. The myriad of creative effects on offer such as HDR, Dynamic Range Optimisation, creative styles, picture effects and the innovative sweep panorama mode help to get the most out of the A99. Videographers are just as well catered for, with a wealth of formats, full control and lots of connectivity options, not to mention the best video shooting experience of any DSLR, making the A99 a truly versatile all-rounder.

All in all, there's very little to dislike about the new Sony A99. It may have a very similar design to the much cheaper A77, but then we really liked that camera's handling. It may have an electronic viewfinder, but it is one of the best on the market, so good that you may not even realise that it isn't an optical model. It may not have as many lenses available as Canon and Nikon, but most focal lengths are covered by quality glass, and the in-body stabilisation system works with any lens that you attach to it. The Sony A99 is a tour-de-force of the latest camera tech, and a great camera in its own right.
Ratings (out of 5)
Design
4.5
Features
5
Ease-of-use
4.5
Image quality
4.5
Value for money
4.5