Sony Cyber-shot DSC-H20 Review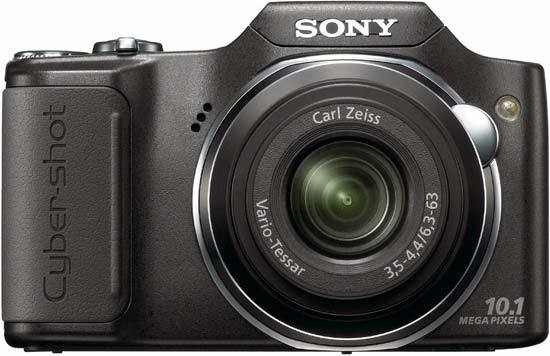 Conclusion
The Sony Cyber-shot DSC-H20 is much more than an incremental upgrade to last year's H10. With this camera, Sony has demonstrated that it is a company which listens to user feedback, as most of the issues we criticised the H10 for have been addressed. The engineers have redesigned the handgrip and the controls, added important features like custom white balance and HD video recording with zoom, and improved those aspects of image quality that needed to be addressed, including automatic white balance, colour, noise, dynamic range and chromatic aberrations. These enhancements have transformed the Sony H20 into one of only a handful of digital cameras that manage to achieve maximum user satisfaction with a minimum of frustration.

Is it a Panasonic Lumix DMC-TZ7 beater then? In some respects, yes. The full-manual exposure mode is a real competitive advantage, even with the inevitably limited aperture control provided; the flash is more powerful and the lens provides more telephoto range. On the other hand, the H20 lacks true wide angle, where the TZ7 goes out to a nearly ultra-wide 25mm equivalent. Furthermore, the TZ7 is more solidly built, has a dedicated exposure compensation button and arguably produces sharper images with less distortion (though the H20 is not that far behind). At the end of the day, the choice between these two cameras boils down to what kind of photographer you are and what features you value more.

If it weren't for the lack of wide angle and quick access to ISO and exposure compensation, we would be tempted to award our highest 'Essential!' rating to the Sony Cyber-shot DSC-H20. With these few deficiencies, we feel more comfortable giving it our second-best rating, 'Highly Recommended', which is well deserved and a step up from the 'Recommended' award we gave to its predecessor last year.
Ratings (out of 5)
Design
4
Features
4.5
Ease-of-use
4.5
Image quality
4.5
Value for money
4.5