Sony Cyber-shot DSC-H55 Review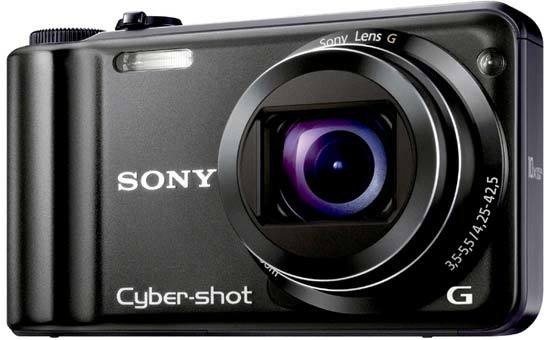 Conclusion
The Sony Cyber-shot DSC-H55 is one of the more sophisticated big (or 'high') zoom compacts out there at the moment. For us though it doesn't quite trump the 14 megapixel Canon PowerShot SX210 IS though for both results and positive (and moreover fun) user experience, nor Casio's competing EX-H15 for the breadth of its feature set.

Still, in its favour the H55 is a good £100 cheaper than the Canon, and identical in price to the Casio (if you go by what the manufacturers have themselves suggested), so you pays your money and makes your choice. The sweep panorama function certainly provides the H55 with a wow factor, though images are softer than results shot in alternative modes - they more closely resemble video grabs in fact. Yet couple this with a decent lens delivering sharp results under normal circumstances and the DSC-H55 is still worthy of your further investigation.

The wider than average lens will also allow more of the scene than usual to be squeezed into frame - and that 10x optical reach is not to be sniffed at, since again this is a camera that can be slipped readily into the pocket of your jeans and is affordable with it. So while it may not be the ultimate travel camera, the Sony Cyber-shot DSC-H55 won't let you down when you have need of it or irritate you with its annoying little habits en route.
Ratings (out of 5)
Design
3.5
Features
4
Ease-of-use
3.5
Image quality
4
Value for money
4