Sony Cyber-shot DSC-HX200V Review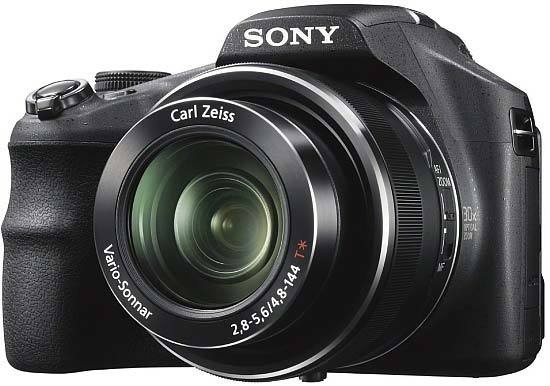 Conclusion
Undoubtedly the biggest recommendation we have with the Sony Cyber-shot DSC-HX200V is that, by daylight, we were able to achieve sharp results shooting handheld with it with greater consistency than we have been able to achieve with pretty much any super zoom camera to date. The hand-held twilight mode selectable from within the scene modes also comes in very useful by night. Simply put, if you line up a trick-sy shot there is more chance of you actually pulling it off with this Sony, which many would agree is worth the admission price alone, even if it is a rather pricey £479.

OK, so there's no ability to shoot raw files here which will be a deal breaker for some, but to be honest the results from the HX200V's JPEGs didn't give us much cause, if any, to find fault. Though it might satisfy the enthusiast looking for a portable means of gaining some extra poke in the lens department as well as the family user who would like a wealth of framing options at their fingertips, this is after all a consumer level camera, and has to be rated as such. Fortunately then impressions are more favourable than not.

As an all in one with 'DSLR lite' style handling that really does offer most, if not all, of what you need - and delivers consistently high image quality - the Sony Cyber-shot DSC-HX200V takes some beating if a big zoom really is chief among your imaging requirements.
Ratings (out of 5)
Design
4.5
Features
4.5
Ease-of-use
4.5
Image quality
4
Value for money
4