Sony Cyber-shot DSC-RX100 Review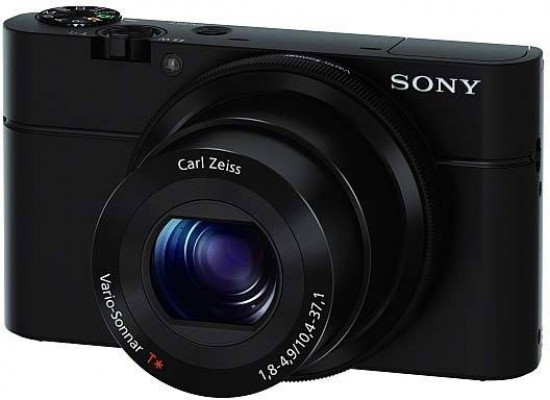 Conclusion
The Sony Cyber-shot DSC-RX100 takes a clear shot at the popular Canon PowerShot S-series and in most ways clearly beats it, resulting in the best pocket camera that avid photographers can currently buy.

Sony have obviously been "inspired" by the Canon S100 and its forebears, with the RX100 mimicking its main rival's twin control rings and button layout, so much so that they look like long-lost twins at first glance. Where the RX100 gains significant ground, though, is with the inclusion of a much larger sensor, previously seen on Nikon's 1 compact system camera series. We think it makes much more sense in a small camera like the RX100, though, with the ability to achieve DSLR-like effects and image quality a real surprise given the camera's small size and light weight. The RX100 now proves that you don't necessarily have to buy and lug around a larger camera to get excellent results - it really does hit the sweet spot between portability and image quality.

The 20.2 megapixel sensor provides excellent results from ISO 100-1600, with only the faster settings of 3200 and 6400 suffering from a little too much noise and smearing of fine detail. Chromatic aberrations are well controlled and colours a little dull but largely accurate, and the fast 3.6x lens is great for achieving that shallow DSLR-like depth-of-field and using the camera in low-light conditions. The headline grabbing F1.8 maximum aperture soon slows down as the zoom increases, but it's still perfectly possible to throw the background out of focus throughout the range.

As the RX100 is a Sony camera, it boasts a long list of other stand-out features, particularly excelling in the speed department. Auto-focusing is very quick and reliable, shutter lag only notable by its apparent absence, and image processing times thankfully non-intrusive, even for the large Raw files that the RX100 produces. This camera really does deliver DSLR-like performance and image quality in a pocketable format, music to the ears of most enthusiasts.

Flies in the ointment are few and far between. In attempting to appeal to beginners, pros and everyone in between, the RX100's wealth of options is initially intimidating and at worse downright confusing, although we suspect that once you've turned off or ignored the features that don't suit you, it will prove more pliant. We don't like the in-camera battery charging as it essentially forces you to buy a second battery, while the pop-up flash though clever in design takes ages to recharge and is underpowered when finally ready. Still, these are fairly minor gripes for what is otherwise an undeniably excellent camera.

Sony have not only blurred the lines between compact and compact system in terms of the RX100's features, performance and image quality, but somewhat inevitably perhaps also in terms of its price. $650/£550 is more than many mirrorless cameras and even some DSLRs too, but on the other hand this is no humble compact. The Sony Cyber-shot DSC-RX100 is the first truly pocketable camera to offer a DSLR experience, and in that regard it could almost be seen as something of a bargain - it's certainly deserving of our highest Essential! accolade.
Ratings (out of 5)
Design
5
Features
5
Ease-of-use
4.5
Image quality
5
Value for money
4