Sony Cyber-shot DSC-T500 Review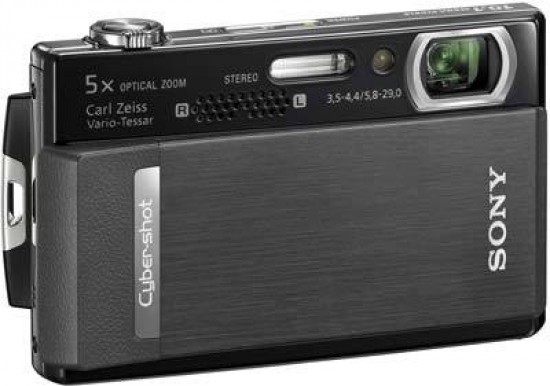 Conclusion
Given that its suggested list price is below £300, Sony's metal-build Cyber-shot T500 feels fairly priced if not quite an outright bargain buy now you can pick up a 10 megapixel alternative for as little as £100. Still, it is a small object of desire that will in truth tempt more the monied or fashion-conscious snapper than it will the photo enthusiast, or anyone wanting a cheap-as-chips intro to digital photography.

Given that, as with the previous T300 model, 95% of the Sony Cyber-shot functions are accessed via the T500's screen, having a larger than average display proves both a boon initially, and, in the final analysis, a necessity. The 3.5-inch screen is larger than that usually found on a pocket compact and very responsive – as we've noted it can occasionally feel too responsive, and apart from the strange doubling-up of some functions via the Home and Menu options, is intuitive to use for the most part. You will however be constantly wiping it clean of smeared thumb and fingerprints, readily noticeable when the screen is inactive.

The Sony Cyber-shot DSC-T500's image quality is perfectly adequate if not quite awe-inspiring, with inevitably the best results achievable when there is plenty of light around. But if what your camera looks like matters to you as much – or probably more – than how its images look, then the Sony T500 represents a fair compromise between output and form factor.
Ratings (out of 5)
Design
4
Features
4
Ease-of-use
4
Image quality
3
Value for money
3