Sony Cyber-shot DSC-T900 Review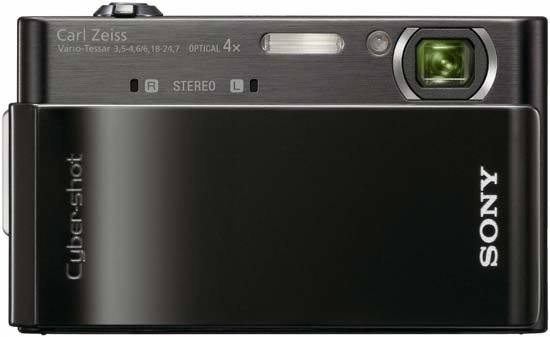 Conclusion
Near identical to its T500 and T90 predecessors, in terms of screen size and resolution respectively, there is little about the Sony Cyber-shot DSC-T900 that feels fresh – at least for anyone with prior knowledge of the range. At the end of the day though it is 'just' another point and shoot compact, and one with as much emphasis on fashion as functionality.

Although the touch screen is nice and large and very responsive, it doesn't do anything extra that a smattering of controls wouldn't – except, of course that it allows the camera to sport a large screen whilst remaining compact in its overall proportions. For some, that may be reason enough to purchase the T900.

And, more positively, for all the above though the camera is well constructed and engineered, the screen display crisp and clear. Picture quality is likewise more than acceptable, even if results look crisper, more detailed - and at times more sharply focused - on the camera's LCD than they do when downloaded and examined larger on a desktop PC.

There will always be a market however for a camera that looks good on the outside and, in tandem with the brushed metal faceplate, the touch screen acts as a further gimmick to draw in the punters. It may not revolutionise photography, but for most of its intended audience the Sony Cyber-shot DSC-T900 should do more than enough.
Ratings (out of 5)
Design
4
Features
4
Ease-of-use
4
Image quality
3.5
Value for money
3