Sony Cyber-shot DSC-T90 Review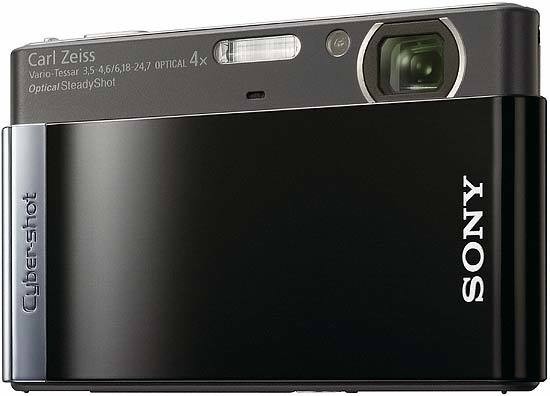 Conclusion
The T90 feels fairly run of the mill as far as Sony's Cyber-shot range goes, its designers seemingly reluctant to depart from the template laid down by previous successful incarnations. Add the fact it's not actually that much of a bargain at £289 and you can get a larger touch screen on the identically priced T500 (though a couple of million pixels less), and do we have a compelling reason to purchase?

Well, if you're OK with the idea of a touch screen - kind of intrinsic to this model - on the upside the T90 remains one of the more attractive credit card sized cameras out there. Use of said LCD fairly quickly becomes second nature with a bit of practice, and since basically everything about it is point and shoot in nature, as long as the user has a good eye, it's easy to take a decent photo.

The T90's size also means that you're more likely to carry it around with you and so have it ready for those photo opportunities you might otherwise miss. And any device that encourages the taking of more photographs than one might otherwise can't be all bad. Ultimately the Sony Cyber-shot DSC-T90 is best (or possibly kindest) viewed as a premium quality snapshot model. Treat it as such and you won't be disappointed.
Ratings (out of 5)
Design
4
Features
4
Ease-of-use
4
Image quality
3
Value for money
3