Sony Cyber-shot DSC-TX20 Review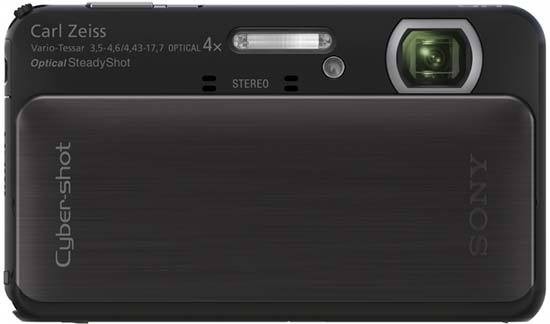 Image Quality
All of the sample images in this review were taken using the 16 megapixel JPEG setting, which gives an average image size of around 5Mb.
Noise
Images taken at the lowest ISO setting are great. They're sharp, balanced, they have great edge definition and most importantly, they're absent that pesky noise. However, the Sony Cyber-shot DSC-TX20's back-illuminated sensor does its best work at higher ISO, so we're more interested in seeing those results. However, if you're on holiday and it's bright sunshine, you'll get excellent results.
Looking at the pictures at full magnification, there is a sign of noise starting to be an issue but it seems to be controlled by the noise reduction system which is generally a good one on Sony cameras. There just seems to be a breaking up of quality  but viewed at normal size, it isn't an issue. At ISO 800, noise is starting to become a problem and noise reduction is working hard to keep it under control. Fine detail begins to get smoothed out in favour of less noise affecting the picture. The interesting bit comes at ISO 1600. It's fair to say that – although there's noise in the picture – the AMOUNT of noise is far less than other cameras at this setting. There's also a much higher degree of detail in the shot than we're used to seeing at this setting.
Sony have decided to cap the ISO at 3200 on the TX20 which is a sensible approach. A waterproof camera will be used on Skiing holidays where it's ultra bright or beach holidays where it's also ultra bright. A higher ISO shouldn't really ever be used so is redundant.
| | |
| --- | --- |
| ISO 100 (100% Crop) | ISO 200 (100% Crop) |
| | |
|   |   |
| ISO 400 (100% Crop) | ISO 800 (100% Crop) |
| | |
|   |   |
| ISO 1600 (100% Crop) | ISO 3200 (100% Crop) |
| | |
Sharpening
We used the standard sharpening tool on Adobe Photoshop CS4 and decided that it adds a little bit too much to the picture. We think that the Sony Cyber-shot DSC-TX20's pictures do need it though, so they would need to be adjusted using the unsharp mask tool.
| | |
| --- | --- |
| Original (100% Crop) | Sharpened (100% Crop) |
| | |
|   |   |
| | |
Chromatic Aberrations
We did find minute traces of chroma in a few pictures. If it's present, it can be seen in the extreme edges of the frame in high contrast areas.
| | |
| --- | --- |
| Chromatic Aberrations 1 (100% Crop) | Chromatic Aberrations 2 (100% Crop) |
| | |
Macro
The Sony Cyber-shot DSC-TX20 doesn't have a brilliant macro mode. It's good for the occasional close up but if you're really into close up photography, then you won't find that this camera will satisfy your needs.
| | |
| --- | --- |
| Macro Shot | 100% Crop |
| | |
Flash
At wide-angle, the Sony Cyber-shot DSC-TX20 does suffer from a degree of vignetting. This isn't as bad at full zoom but it's still noticeable. Using the flash doesn't correct this at wide-angle but it does at full zoom. We couldn't find any traces of red-eye in any pictures so testing the red-eye reduction feature was a moot point. However, we did get a bright purple line (possibly chroma) which showed up more when red-eye was switched on.
| | |
| --- | --- |
| Suppressed Flash - Wide Angle (25mm) | Forced Flash - Wide Angle (25mm) |
| | |
|   |   |
| Suppressed Flash - Telephoto (100mm) | Forced Flash - Telephoto (100mm) |
| | |
And here are some portrait shots. Neither the Forced Flash setting or the Red-Eye Correction option caused any red-eye.
| | |
| --- | --- |
| Forced Flash | Forced Flash (100% Crop) |
| | |
|   |   |
| Red-eye Reduction | Red-eye Reduction (100% Crop) |
| | |
Night Shot
If you're shooting at night, the mode you use will depend on the amount of light available. We always recommend using the auto or program mode of a camera so you're in control of the ISO. Keeping a low setting will extend the shutter speed but will keep noise a lot lower. In the case of the Sony Cyber-shot DSC-TX20, it simply hasn't got a long enough shutter speed in auto to get a decent exposure. Our shot was too dark compared to the night scene mode image. However, in the latter, a higher ISO is used for a faster shutter speed and this creates noise. The removal of which can be seen on the night shot.
| | |
| --- | --- |
| Night Auto | Night Auto (100% Crop) |
| | |
|   |   |
| Night Scene | Night Scene (100% Crop) |
| | |