Sony Cyber-shot DSC-TX9 Review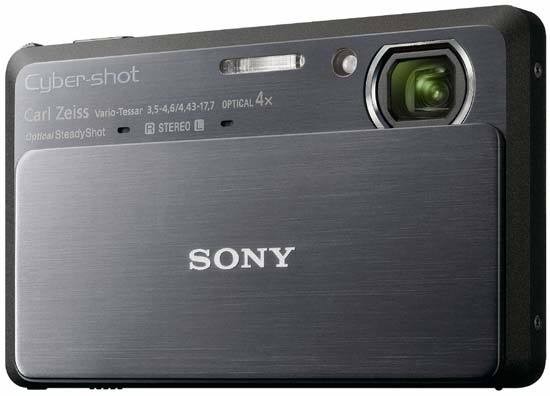 Conclusion
Sony have built on the proven design and success of earlier T-series models to create their best-ever slim, stylish and down-right clever compact. If you want an all-singing, all-dancing pocket camera that will impress your friends and take great pictures, then the Cyber-shot TX9 certainly fits the bill - that's if you're not put off by the seemingly vast number of technology-led shooting modes and the sky-high price.

The TX9 is literally stuffed full of clever modes that aim to take the best shot possible with the minimum of fuss, most of them taking advantage of the camera's high-speed shooting capabilities to combine groups of shots into a single perfect image. Whilst most, if not all, of these modes delivered the goods, choosing the right one for the right situation is something of a minefield for the uninitiated, and some of the resulting effects do range from too subtle to over-processed. And despite all that cutting-edge technology, the TX9 is still a point-and-shoot at heart, with no direct control over the fundamentals of photography.

Thankfully image quality is very good, with unwanted noise and colour desaturation not becoming too obvious until IS0 800, chromatic aberrations are well controlled, white balance is generally accurate and colours pleasingly err on the vibrant side. The TX9 also has every base covered in terms of video, with 1080i movies with stereo sound, a silent 4x optical zoom and a HDMI port for easy connection to a TV making this one of the few compacts to offer a Full HD experience straight from the camera to the living room. The intuitive and well-honed touchscreen interface is one of the few systems that we've used where we haven't moaned about the lack of physical buttons, and the 3D sweep panoramas are more than a novelty for those lucky enough to own a suitable 3DTV.

As with all of Sony's TX-series cameras, the TX9 is a premium product in terms of build-quality and overall finish, and it's diminutive dimensions and weight positively encourage you to carry it with you wherever you go. You may not take your best and most admired shots with it - you'll need a budget DSLR that you could buy for a similar asking price for that - but with the TX9 about your person you're sure to take ones that you otherwise wouldn't have.

The only real drawback then is the high asking price - £380 / $399 is an awful lot of money for a point-and-shoot camera, however many clever technologies it has. If you don't mind spending the extra cash or some time learning what the various modes can do, then the Sony Cyber-shot TX9 is one of the most full-featured and ultimately fun cameras around.
Ratings (out of 5)
Design
4.5
Features
5
Ease-of-use
4
Image quality
4
Value for money
3.5