Sony Cyber-shot DSC-W570 Review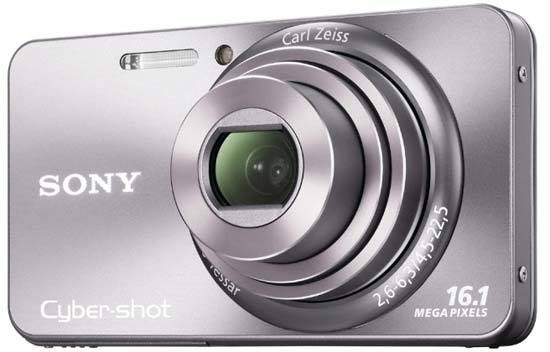 Conclusion
What we have in the Sony Cyber-shot DSC W570 is an attractive, slinky digital compact camera with a good quality lens, a nice build and the well-known Sony BIONZ processor. We love the ease of use of the menu system and as time went by throughout the test, we even started to get used to the lack of a macro mode simply because we found it shaved off a few seconds of preparation not having to enable it in the menu.

Interestingly, Sony have refrained from mentioning the macro mode (or lack thereof) on the W570 blurb. An idea as radical as this should be trumpeted and yes it is radical. It's a function that's automatically included on all cameras as much as the portrait mode and is as much of an institution as the zoom switch.

Considering the market that the W570 is aimed at, picture quality is good. Colours are recorded nicely and there's lots of detail, but if you go above ISO 200 you're going to get noise. It only really becomes a big issue at ISO 800 where the image quality dips substantially and edge detail almost disappears.

Along with the lack of a macro function there's no file size adjustment. Sure, you can drop the resolution but at 16 megapixels, it's massive file sizes or bust. Seeing more than one feature missing from a camera can make some people think that they're cutting corners and we hope that's not the case here.

After all this it seems like we don't like the Sony Cyber-shot DSC W570 but that's not entirely accurate. We're disappointed that the faults that the camera has are easily solved such as the overly sensitive shutter release and the addition of file size options in the menu. We've also wondered whether the addition of a 16 megapixel sensor is to really improve image quality or just panders to the consumer who thinks more resolution automatically means a better picture.

However, we love the design and and build quality, including the Carl Zeiss lens which makes it look more expensive, and the menu system is easy to use and clear to navigate. The Sony Cyber-shot DSC W570 is a good looking camera that will appeal to young people and newcomers to photography that only want the camera to handle the ins and outs of everything. If this is you, then take a look at the W570 but be careful with that problem with noise.
Ratings (out of 5)
Design
4.5
Features
3
Ease-of-use
3.5
Image quality
3.5
Value for money
4