Sony Cyber-shot DSC-WX1 Review
November 19, 2009
|
Mark Goldstein
|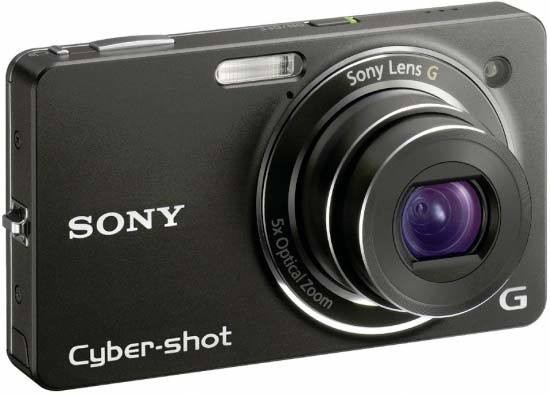 Conclusion
The Sony Cyber-shot DSC-WX1 offers the same focus on image quality rather than simply increasing the megapixel count as its sister model, the TX1, with more conventional controls and a cheaper price-tag.

Sony's new Exmor-R sensor certainly delivers the goods in terms of image quality, with the promise of better low-light performance borne out in practice. Despite having such a small image sensor, the WX1 produces impressive results up to ISO 800, with noise not really becoming apparent until the relatively slow speed of 1600. Colours are accurate, chromatic aberrations virtually non-existent, the Sweep Panorama mode makes capturing panoramic images as effortless as it gets, and the super-fast 10fps burst mode at full resolution is the real icing on the cake. Only a rather limiting fastest shutter speed of 2 seconds detracts from the otherwise excellent pictures that this camera takes.

The 24mm wide-angle lens is also a great performer, with not too much barrel distortion despite the extreme angle of view, and a very versatile 5x focal range that also allows you to get close up and personal. The lens is one of the key reasons why we'd choose the WX1 over the TX1, as is the lack of touchscreen interface. While this is initially an attraction on the TX1, ultimately it's quicker and easier to navigate your way around a camera using the more conventional button-driven controls of the WX1.

Although cheaper than the TX1, $350 / £300 is still a lot to ask for the WX1 - after all, this is only a 10 megapixel point-and-shoot camera with no manual modes to speak of. Having said that, if you don't need or want the ability to fully control your camera, then the Sony Cyber-shot WX1 makes an excellent choice. Its wealth of innovative hand-holding modes makes it easy to successfully shoot regular photos, panoramas, and particularly low-light images, an area where most compacts really struggle. It may only look like yet another compact camera, but the Sony WX1 delivers impressive results in a fun and easy way.
Ratings (out of 5)
Design
4.5
Features
4
Ease-of-use
4.5
Image quality
4.5
Value for money
4