Sony Cyber-shot DSC-WX7 Review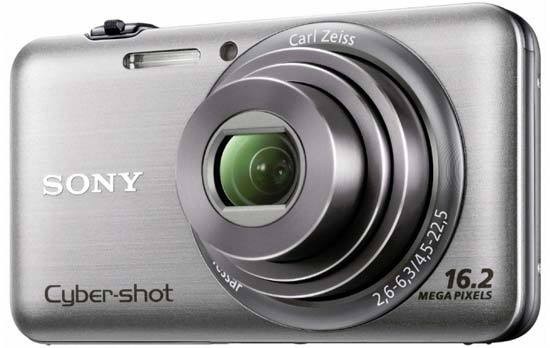 Image Quality
All of the sample images in this Review were taken using the 16 megapixel JPEG setting, which gives an average image size of around 5Mb.
After getting the opportunity to look all round the Sony Cyber-shot DSC WX7 and see its functions and modes in all their glory, we were really looking forward to taking it out and seeing if it could match up to its potential. The first question we asked was: What's with all the noise? We're dismayed to see that the WX7 suffers so badly from noise that reduction software is used quite strongly in anything but the really brightest of light. Not bad when you're abroad or if you're lucky enough to live in a hot country, but for the rest of us Britain simply doesn't have that much really bright light. However, we're testing the camera in the summer so we should get something, right? Judging by some of the results, we're not holding our breath.
It struck us when we viewed the pictures on a computer what was going on: the screen on the back of the camera is so good, it makes even mediocre pictures look amazing. Now this is all very well and good but all it means is that you're going to be disappointed when you get home and by then it's too late to reshoot. One other thing we found was that even if the picture is out of focus, the Sony Cyber-shot DSC WX7 will still take a picture without much of a warning. It doesn't have any red lights flashing or anything else either. All there is to give you a warning is a small green circle in the bottom left of the screen that flashes when focus isn't attained. In other areas, the sensor records colour very well. Bright colours are just that with primaries being recorded realistically. Difficult colours such as purple are treated well as are subtle hues. There's no bleeding of colour if they clash and we also found that skin tones are rendered brilliantly.
Noise
As we've already said, we were disappointed to see the amount of noise present in the pictures at low ISO. While the pictures were sharp and detailed, blobs of green colour are visible in dark areas and the pictures have a painted look thanks to the noise reduction system.  As we move up through the stages, definition begins to become gradually softer and that colour starts to invade the mid tones by around ISO 400. Noise reduction really kicks in at ISO 800 because the colour noise normally seen on the mid tones at this stage have disappeared. Apart from the salt and pepper noise, ISO1600 gives an admirable result. In fact, if the picture was switched to black & white, it's preferable to ISO 800 because the results are more pleasing. So it's a problematic start for Sony with the ISOrange but then the noise reduction system starts which seems to kick the problem into touch.
| | |
| --- | --- |
| ISO 100 (100% Crop) | ISO 200 (100% Crop) |
| | |
|   |   |
| ISO 400 (100% Crop) | ISO 800 (100% Crop) |
| | |
|   |   |
| ISO 1600 (100% Crop) | ISO 3200 (100% Crop) |
| | |
Sharpening
Pictures from the Sony Cyber-shot DSC WX7 are sharp enough straight out of the camera but should you decide to, they do benefit from a little standard sharpening in Adobe Photoshop.
| | |
| --- | --- |
| Original (100% Crop) | Sharpened (100% Crop) |
| | |
Chromatic Aberrations
We did find chromatic aberration present in some of the pictures. Interestingly, it's usually found when high contrasting lines meet and all the colours don't focus on the sensor. With the Sony Cyber-shot DSC WX7, we found that we got the worst chroma when there were low contrast lines meeting.
Example 1 (100% Crop)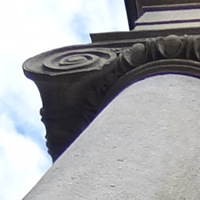 Macro
There's no specific macro mode on the Sony CyberShot WX7, it's only activated properly in the intelligent auto mode. However, the camera does still focus down to 5cm in normal program mode. Pictures are nice and sharp in the middle of the frame but this starts to fuzz out towards the edges.
| | |
| --- | --- |
| Macro Shot | 100% Crop |
| | |
Flash
Using a flash in portraits doesn't affect the eyes in any way on the Sony Cyber-shot DSC WX7. The camera has a red-eye function but we found it unnecessary to use it. The flash, although thin, gives a nice even spread around the frame. Sure at wide-angle it prefers the centre of the frame and there is some vignetting but this is found with any digital compact camera.
| | |
| --- | --- |
| Suppressed Flash - Wide Angle (25mm) | Forced Flash - Wide Angle (25mm) |
| | |
|   |   |
| Suppressed Flash - Telephoto (125mm) | Forced Flash - Telephoto (125mm) |
| | |
And here are some portrait shots. Neither the Forced Flash setting or the Red-Eye Correction option caused any red-eye.
| | |
| --- | --- |
| Forced Flash | Forced Flash (100% Crop) |
| | |
|   |   |
| Red-eye Reduction | Red-eye Reduction (100% Crop) |
| | |
Night Shot
We're really impressed with the night shot and how the Sony Cyber-shot DSC WX7 copes with long exposures. It crossed our minds in the noise section that the problem could be coming from heated pixels from longer exposures but the night shot result quashed that idea. Results are smooth and conflicting colours and casts pose no problem for the sensor or processor.
| | |
| --- | --- |
| Night Shot | Night Shot (100% Crop) |
| | |