Sony E 18-135mm f/3.5-5.6 OSS Review
March 1, 2018
|
Mark Goldstein
|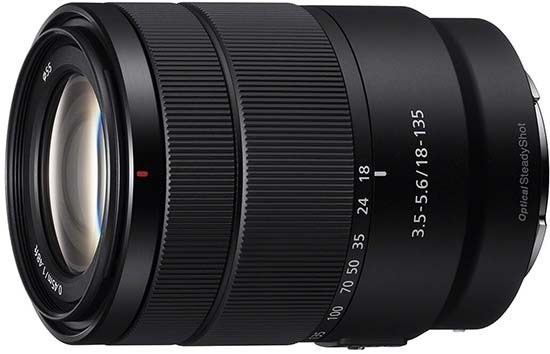 Conclusion
The Sony E 18-135mm f/3.5-5.6 OSS is a big step up from the kit lenses that ship with Sony's APS-C mirrorless cameras, at a price that won't break the bank.
It's pretty small and lightweight considering the versatile 7.5x zoom range on offer, and it delivers great image quality with the minimum of fuss. The built-in optical image stabilisation is a standout feature, enabling you to handhold the camera and still get sharp shots in low-light, while the auto-focusing on the A6500 that we tested the lens with proved to be fast, quiet and reliable. 
There are a couple of black marks against the Sony E 18-135mm f/3.5-5.6 OSS otherwise good name, though, most notably the lack of any weather-sealing, and also the fact that the maximum aperture of f/5.6 is quickly reached by 57mm, which is pretty early in the range. Having said that, you can still achieve some nice bokeh effects at f/5.6 by using the longer focal lengths, despite the lens only offering a 7-bladed aperture.
Overall, the Sony E 18-135mm f/3.5-5.6 OSS is a great addition to Sony's APS-C lens line-up, and will be a logical upgrade for many would-be owners, especially if you can purchase it with your new camera body in place of the usual kit lens. Highly recommended!
Ratings (out of 5)
Design
4
Features
4
Ease-of-use
4.5
Image quality
4.5
Value for money
4.5