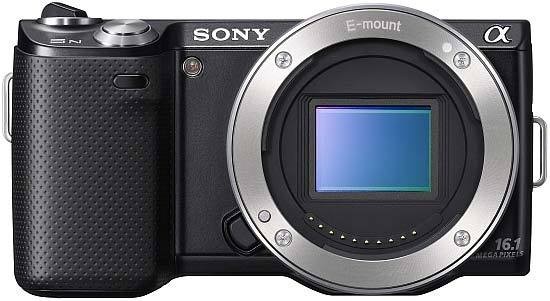 Conclusion
While the original NEX-5 and NEX-3 models left us a little cold, the new NEX-5N is an excellent all-round compact system camera (CSC) that successfully appeals to beginners and more experience users alike. While it looks almost identical to its predeccesor, faster focusing, less shutter lag, better video and stills, and an intuitive touchscreen interface are just some of the many improvements that have taken place under the hood, making this the best NEX camera and one of the best CSC's that we've reviewed.

With its tiny body, boxy styling and big lenses, the NEX-5N still lacks the charm of the Olympus PEN series or the futuristic styling of the Panasonic G range, but don't let that put you off what is otherwise and excellent camera that delivers fantastic stills and videos. The new 16 megapixel sensor somehow offers more resolution and an expanded ISO range without introducing unwanted noise artifacts at the faster settings, while full 1080p video at 60fps is simply class-leading. Add in the ability to use both E-mount and A-mount lenses thanks to the new LA-EA2 SLT alpha mount adapter, not to mention the myriad of third-arty adapters that have been released since the NEX series was launched, and you have the basis for a truly versatile system that can be as simple or as complex as you like.

While the touchscreen interface feels like an intuitive and natural addition to the NEX range, it is possible to use the camera fully using the external controls, so much so that you may not realise that the camera can be controlled via the tilting screen at all! For us the faster auto-focusing and greatly reduced shutter lag have a much bigger impact on the camera's handling and are worth upgrading from the NEX-3 / 5 or a simpler compact camera on their own.

With all of this extra functionality available, it's good to see that the NEX-5N retains its predecessors price-point of £600 / $600, earning it a higher score in the value-for-money department. It may not be the smallest (at least with a lens attached) or sexiest compact system camera on the market, but a winning combination of excellent image quality even in low-light, a refined and customisable interface, and fast and responsive operation does make the Sony NEX-5N one of our current favourites. Highly Recommended!
Ratings (out of 5)
Design
4
Features
4.5
Ease-of-use
4
Image quality
5
Value for money
4.5