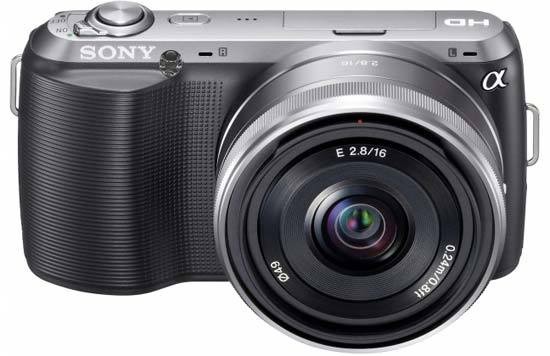 Conclusion
The Sony NEX-C3 modestly builds on the success of its predecessor by increasing the megapixel count, refining the user interface further for beginners, and making the body size even smaller and lighter. While the extended battery life and new range of picture effects won't make current NEX owners rush to upgrade, these improvements do make the NEX-C3 a more compelling proposition, particularly with regards to its overall usability.

Looking and feeling more like a compact camera than ever, this new NEX perhaps lacks the retro charm of the Olympus PEN series, but it certainly majors as a viable upgrade option for someone looking for DSLR-like image quality without the size and bulk of such a system. The NEX-C3 makes more sense when twinned with the 16mm pancake lens rather than the 14-42mm kit zoom though, which rather dwarves the svelte body.

Image quality is very good, beating most of its compact system rivals at the higher ISO speeds where those models with smaller sensors naturally struggle. The jump to 16 megapixels thankfully hasn't had a detrimental effect on the images that the NEX-C3 produces, and the introduction of a range of Picture Effects brings this new model up to speed with the PEN series. We're still not convinced by the unwieldy clip-on flash unit, though, and hope to see a fully integrated flash in a future model, and a rotating rather than just tilting screen would be another logical addition.

While usability has been improved, with a number of customisable controls, the NEX-C3 is still best suited to the beginner rather than the more confident prosumer, who will bemoan all the button pressing that's required. Its compact-camera leanings and array of hand-holding modes make the new NEX-C3 a logical step-up model from your run-of-the-mill compact, and the affordable price-tag certainly won't harm its chances either.
Ratings (out of 5)
Design
4
Features
4
Ease-of-use
4
Image quality
4.5
Value for money
4.5