Sony NEX-F3 Review
July 10, 2012
|
Mark Goldstein
|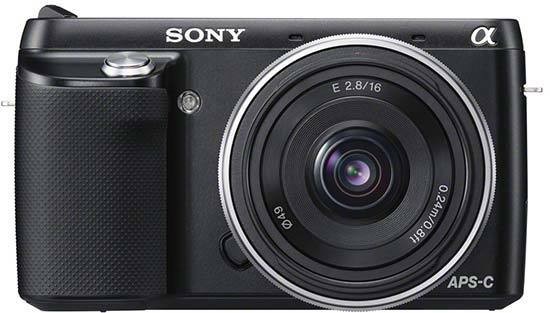 Conclusion
The Sony NEX-F3 significantly improves on its predecessor with a more versatile 180 degree tilting screen, fully integrated pop-up flash and 1080 50i/25p HD video recording. The resulting camera provides a compelling upgrade path for frustrated compact owners, even if its usability and price still leave a little to be desired.

Looking and feeling more like a compact camera than ever, this new NEX perhaps lacks the retro charm of the Olympus PEN series, but it certainly majors as a viable upgrade option for someone looking for DSLR-like image quality without the size and bulk of such a system. The unwieldy clip-on flash unit of its predecessor has thankfully been replaced by a much better integrated pop-up flash that you can't leave at home or lose entirely, and we also liked the more pronounced hand-grip with the shutter release handily located on top.

Image quality is excellent, with results from the 16 APS-C sensor in most cases surpassing the Compact System Camera alternatives, especially if you want to achieve shallow depth-of field effects, and even rivaling some of the DSLR competition. Noise doesn't rear its ugly head until ISO 3200 for JPEGs, although the NEX-F3 does apply pretty aggressive noise reduction to keep the files clean, resulting in some loss of finer detail. The myriad of creative effect on offer such as HDR, Dynamic Range Optimisation, creative styles, the innovative sweep panorama mode and the range of in-camera Picture Effects help to get the most out of the NEX-F3, especially if you like to experiment away from a computer.

The Sony NEX-F3 may sit at the bottom of Sony's mirrorless compact system camera line-up, but for many people this could be the only camera that they'll ever need. We wish that the LCD screen could be tilted sideways as well as up and down, the user interface was a little more intuitive and quicker to use, and the price a bit lower, but otherwise the diminutive NEX-F3 proves to be a versatile camera that is capable of taking excellent photos and video.
Ratings (out of 5)
Design
4.5
Features
4.5
Ease-of-use
4
Image quality
4.5
Value for money
4