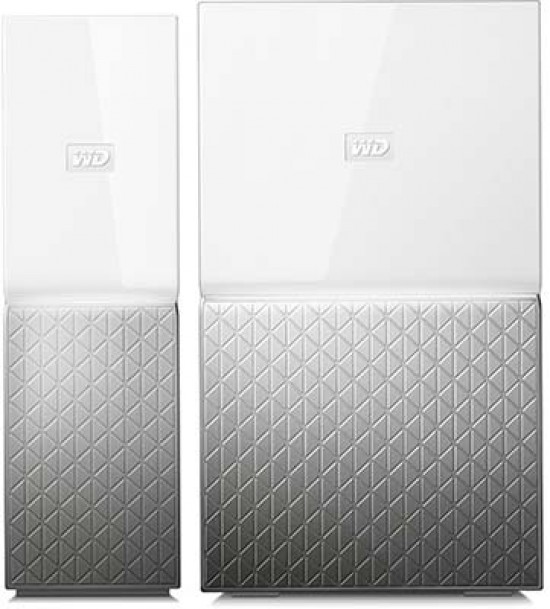 Conclusion
The WD My Cloud Home drive is a great idea for making sure you always have a way to access your all important files and content.
For professional photographers, it's a great way to share files with clients, and for families and friends, a great way to share your latest family and holiday snaps with others. The interface is very easy to use, and the variety of different apps means you can use whatever you like to access the files. You don't need to be any kind of technology expert to get going with it straight out of the box - something which is likely to appeal to photographers.
On the downside, it's a little strange that some of the functionality can only be used with the mobile app, most particularly the ability to back up from an existing USB stick or hard drive - but it's not too much of a deal breaker (unless you don't have a smartphone, perhaps). It's also a shame that you can't back up the drive to another hard drive via USB - if you're trying to be ultra secure with your data, it's best to use the My Cloud as a backup of another drive, rather than vice versa.
At the time of writing, the 8TB version of the WD My Cloud costs around £310. That's quite expensive for a hard drive, but when you consider the pricing of cloud storage through services such as Google Drive or DropBox, you'd need to spend considerably more to access 8TB worth.
Overall, although some things about this device mean it won't appeal to pure tech-heads, the WD My Cloud Home is an elegant solution for photographers who have a lot of files they want to store and share. It's a reasonably large outlay for a hard drive, but for the convenience of being able to access the files anywhere in the world, coupled with the ease of use of the various apps makes it feel like good value for money.
Ratings (out of 5)
Design
3.5
Features
4
Ease-of-use
5
Value for money
3.5
Your Comments