Getting Started with 360° Photography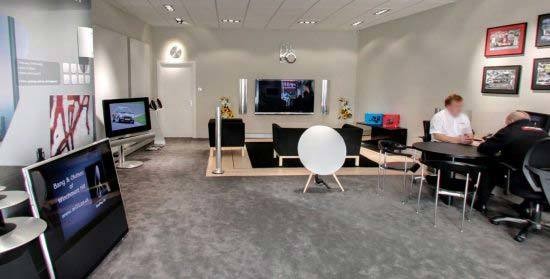 Step 4: Learning the 360° photography technique
360 photos with a DLR cannot be shot handheld like with some other types of photography. You need to set-up your tripod and pano head following mounting the camera in portrait mode. The camera should lean upwards about 7-8 degrees. Usually you get a detailed manual when purchasing a panoramic head. Most photographers prefer to shoot in raw format. If you use exposure bracketing it's possible to create HDR images which can enhance the lighting and details of your photos. To get a consistent exposure make sure to use manual mode.
Which software should I use?
If you plan to create virtual tours with HDR images it's worth trying PtGui (http://www.ptgui.com/) (personal license from $107, commercial from $243).
In order to stich the images together there are four popular tools to choose between; Pano 2 VR – (http://gardengnomesoftware.com/pano2vr.php) KrPano (http://krpano.com/), EasyPano (http://www.easypano.com/) and Kolor (http://www.kolor.com/). You can often download a trial version and evaluate for 30 days before purchasing a full version.

How to get new 360 photography business?
In this fast growing sector, there are several different routes to earning money from 360° photography. The quick growth of Google business photos (http://maps.google.com/help/maps/businessphotos/) allows photographers in U.S and several European countries to become Google trusted photographers. If approved to join the program, you need to do some practical and theoretical tests. A few weeks after joining you can go out and bring in new business. All businesses with a Google+ Page are potential customers; (with a few exceptions).

Alternatively, you can focus your 360 photography efforts on a specific sector such as real estate or hotels. Millions of properties are on the market and if they have a virtual tour they are more likely to sell. Forward-looking estate agents and property developers already know this while you might need to use your creativity to convince the rest.
About 360 Photographer Limited
360 Photographer Limited provides virtual tours for businesses in London. Markus Jalmerot is a Google trusted photographer since 2012.
For more information, visit http://360photographer.co.uk
Your Comments