Improving Your External Flash System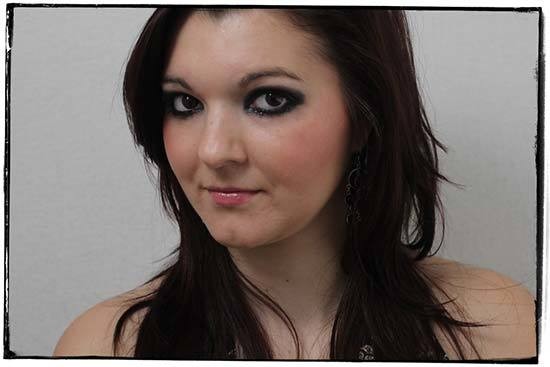 Gary Fong Lightsphere Pro Kit
Gary Fong started out as a professional wedding photographer. He went on to become one of the most well known and respected photographers in the world and essentially invented the current wedding album "storyboard" style. Eventually he got fed up with the look of traditional flash and developed the Lightsphere. Launched in 2004, the Lightsphere has sold over 400,000 units.
Features
We tested the pro kit from Gary Fong Inc which includes the Lightsphere Collapsible, White Dome, AmberDome, ChromeDome with adapter ring and 4 coloured gels (red, yellow, blue, green).  These gels work great on a secondary flash if you have one for some colourful fill light. There's also a PowerSnoot and PowerGrid. The latter is essentially a honeycomb adapter and converts the snoot into a softer light.

Gary Fong Lightsphere Pro Kit

Gary Fong Colour Gel

Gary Fong PowerSnoot
The idea behind the Lightsphere is that it works more like a lamp shade. It's great for amateur photographers that can't understand how light works because it does the job for them. As well as diffusing light onto the subject, the additional light bounces off reflective surfaces such as ceilings and walls to add fill light and to help eradicate shadows. This all adds up to a more balanced light falling onto the subject. The AmberDome will warm up portraits and, along with the colour gels, acts nicely as a colour fill. You can also use it to colour balance strong tungsten casts if your camera's white balance isn't coping or if you're using film and have the wrong variety.

Gary Fong Lightsphere

Gary Fong PowerGrid
From a distance the kit doesn't look much in terms of build quality. The PowerSnoot is chrome and the rubber collapsible Lightsphere looks like it could tear. However, we used it in two shoots that lasted a couple of hours each and used it in everyday life too and it put up with what we threw at it. We interchanged the pieces more times than a normal photographer would do and it worked well.
Performance
The great thing about the Lightsphere is its portability. We had fun by getting the model to hold the flash and point it at himself while we triggered remotely. We thought this added an interesting twist because the light wasn't our choosing. It's that extra element of being out of control that studio lighting can't offer. The PowerSnoot and PowerGrid worked great while we also managed to make use of the coloured gels by strapping them to another light for coloured fill. The gels are a unique shape to the Lightsphere and have small holes to fit to the attachment. It's a shame because everything up until that point seems so universal. For example, the domes are large enough to strap to a different light such as a studio spill kill. The Lightsphere and PowerSnoot are universal for different flash guns but the gels are only small and designed to slot into the Lightsphere.

Gary Fong Lightsphere On

Gary Fong PowerSnoot On

Gary Fong PowerSnoot On
The Lightsphere system is ideally designed to be used in portraiture or wedding photography and it works well for them. The Lightsphere could also find a use with estate agent photographers or interior photographers that need as much even light throughout the room as possible.
Conclusion
If you've been using direct flash - or even bounce - then you'll still be impressed with what the Lightsphere or Orbis can do to improve your work. They both create an even distribution of light, the choice you need to make is whether you want the nice halos around the iris from the Orbis or soft, ambient looking light from the Lightsphere. Either way, while they initally seem expensive, the cost is considerably less than a dedicated ring flash or studio kit with soft boxes and fill lights.
We love the balance of light that both products give and this type of light certainly has its place in photography. As we said at the beginning of the article, these accessories are mainly for photographers that may not be able to wrap their heads around how light works or they may simply not have the time. If that's the case then these accessories will do the job instead.
Your Comments