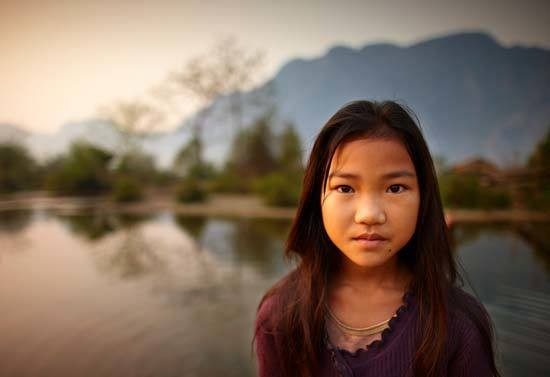 What excites you most about photography today?
We have so many things we can do with our photography now. We can and do literally reach out to people around the globe with our images. Also a modern DSLR system is an incredibly flexible tool; we can now make images in situations that were impossible just 10 years ago.
Which is your favourite photography technique?
Having an idea and translating it into photographic reality via the process of inspiration, previsualisation, planning and waiting for the decisive moment. It never fails.
How has photography changed for you since going digital?
It was the biggest change me or any of my fellow photographers are likely to face in our careers. Everything changed in terms of how we captured, processed and disseminated our images, but in many ways nothing has changed. The quality of an image still comes down to a photographer's imagination, perceptive eye, feel for light, compositional style and ability to recognise the decisive moment. However the flexibility of modern digital cameras does enable us to do pictures in conditions we could only dream of in the film era. Give a photographer more flexibility and better pictures should result. The flip side of it all though is the "shoot from the hip" mentality of cost free digital captures can spawn sloppy technique and visualisation. But when the discipline of shooting film can be allied with the flexibility and versatility of the digital world we really are in nirvana.

Perito Moreno Glacier, Patagonia, Argentina
What new projects are you working on next?
Tomorrow morning I'm on a plane heading for a month of wilderness landscape and nature photography in the Yukon, Canada. It's another shoot producing images, video and features for our monthly Chasing the Light eZine.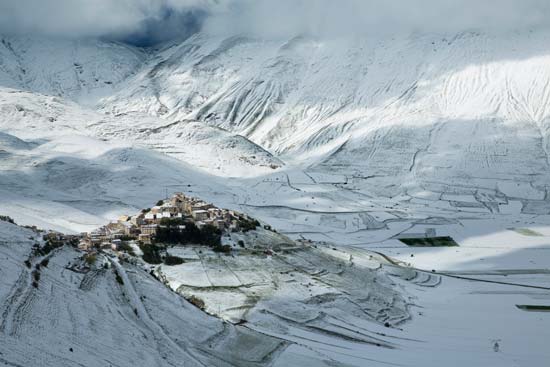 Castelluccio & the Piano Grande in the snow, Umbria, Italy
What advice would you give to a budding photographer?
Live, eat, sleep and breathe photography. Some people think photography is a matter of life and death; I'd take it a bit more seriously than that.
Biography
Born in England in 1957, David spent much of his youth travelling with his family between the UK, California and Canada. After leaving school David joined the Navy in search of further travels and adventures – and it was while sailing the seven seas that his interest in photography grew. After several years at sea he decided to pursue his passion for photography and returned to study in Gloucester, England.  After leaving college in 1985 he began work as a freelance photographer specialising in landscape and other travel subjects, which over the last 25 years, have taken him to almost every corner of the globe.
David is now established and recognised as one of the UK's leading landscape and travel photographers. His images sell all over the world – both as fine art photography and commercially in advertising and publishing. He has won international awards for: British Gas/ BBC Wildlife Photographer of the Year Awards in 1985,1989 & 1990 and also writes regularly about landscape and travel photography for a number of national and international magazines. David has worked for numerous clients including British Airways, Sainsbury's, Geo, Toyota, Qantas, Sunday Times and the Telegraph.  During the last twenty years he has also worked extensively for the National Trust covering much of the UK's landscape and coastline, which has featured in many high profile publications and several highly acclaimed photographic exhibitions. Most notably:
'New Vision' Contemporary Art Photography – AOP Gallery
'The Coast Exposed' – Maritime Museum Greenwich and the Lowry
'Climate Change – in Britain's Back Yard!' – London, Nottingham, Wales, Belfast, Bristol
"l'm still passionate about photography. All aspects fascinate me; from capturing the first light of day on a frosty landscape or making the most of a bustling market in Vietnam to portraying the dignity of a wrinkled face in China."
David spends much of the year travelling with his wife Wendy. When not travelling they live in England, near Sherborne in Dorset.
All images in this article © David Noton
This post is brought to you by Lenovo Inspire Me. More info can be found at LenovoInspireMe.com, where you can enter our competition to win the trip of a lifetime. 
Your Comments