Using the Nikon D850 for Action and Sports Photography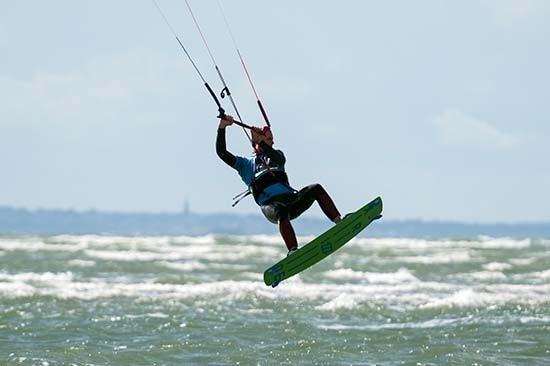 Nikon D850 for Action: Autofocus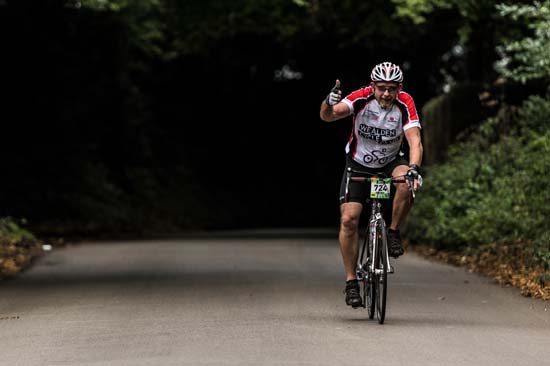 More importantly than high-speed shooting modes, the D850 has the same phase detection AF system as the Nikon D5. We rate this as just about the best autofocus system of any camera. 
When shooting using the through-the-eye viewfinder, the AF system is made up of a 153-AF point array, including 99 of the more sensitive cross-type points. 
AF sensitivity is down to -4EV in the centre AF point, which enables sharp and quick focusing in near darkness. Other AF points are sensitive down to -3EV, that's moonlight. It's staggeringly fast.
We used the camera to capture a variety of action sequences. Windsurfers and kitesurfers at distance proved a good test for the camera, a test it handled very well. Once the subject is tracked, the camera will keep it in focus for the entire sequence, for what is on average 9 out of 10 shots in our examples.
You'd struggle to find a more reliable AF system. It's up to speed with fast moving subjects and demonstrates consistent subject tracking. We found the grouped AF mode particularly effective when the subject was kept within the same area of the frame. 
As already mentioned, we wouldn't shoot through the live view display for action if auto focus is needed. While AF speed and accuracy has improved in Nikon's live view AF down the years, it's not up to the task. Stick to the viewfinder for action.   
Your Comments