Canon RF 85mm F1.2L USM DS for EOS R Full-frame Cameras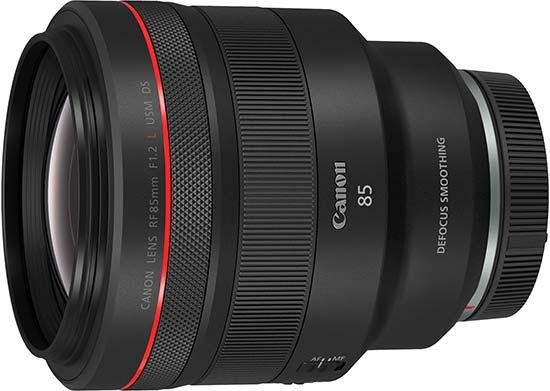 The new Canon RF 85mm F1.2L USM DS is a complementary lens to the RF 85mm F1.2L USM, with a unique DS coating to achieve a softer bokeh look.
With its shallow depth of field capabilities, it's an ideal choice for capturing portrait shots with smooth backgrounds and drawing attention and focus on the subject.

The Canon RF 85mm F1.2L USM DS will be available from the start of December 2019 priced at £3,249.99 / €3799.99.
Canon UK Press Release
Canon launches a new portrait lens for the RF mount
United Kingdom, Republic of Ireland, 24 October 2019 – Canon Europe, world leader in lens manufacturing, launches the RF 85mm F1.2L USM DS, delivering on its commitment to introducing six RF lenses for the EOS R System to the market in 2019.
Key Features
High-performance 85mm prime lens
DS Coating for soft, smooth and defocused rendering
Large f/1.2 aperture
Customisable control ring - giving direct control over Tv/Av/ISO settings
L-series quality and weatherproofing
A picture perfect portrait lens
Retaining the stunning image quality and ease of use of the RF 85mm F1.2L USM, the addition of RF 85mm F1.2L USM DS to Canon's RF line-up is its response to the variety of portrait photographers' needs. Combining the large, maximum aperture of f/1.2 and close-up shooting, with a minimum focusing distance of 85cm, with its DS coating the RF 85mm F1.2L USM DS achieves greater expression – its dramatic blurring capabilities makes the subject 'pop' more than ever before.
This bokeh effect is made possible thanks to Canon's original DS coating – a vapor-deposited coating technology that has a high transmittance at the center and a low transmittance toward the periphery. Without compromising on quality, the DS coating applied on the front and rear surfaces of the lens softly and smoothly blurs the entire outline of bokeh – not just on one side which is common of similar lenses on the market.
Not only is the RF 85mm F1.2L USM DS perfect for portraiture photography, the resulting bokeh effect this lens produces is perfect for achieving the desired 'cinematic' look many video content creators, across multiple genres from documentary to film, strive for. Dull, flat talking head videos are a thing of the past and the RF 85mm F1.2L USM DS is a RF lens that helps eradicate that.
Lens which optimises Canon's optical excellence
Mirroring the optical excellent standard of the rest of the RF line-up, by combining Canon's proprietary technologies such as BR optics and UD lenses, chromatic aberration is thoroughly suppressed in the RF 85mm F1.2L USM DS enabling photographers to also achieve the highest of image quality. With its ASC anti-reflective coating reducing flaring and ghosting and the effective arrangement of ground aspherical lenses, the RF 85mm F1.2L USM DS, like the RF 70-200mm F2.8L IS USM and the rest of Canon's RF lens line-up, enables professionals and enthusiasts to achieve outstandingly optically excellent images in their desired style.
Designed with professionals and enthusiasts in mind
As with all Canon products the RF 85mm F1.2L USM DS has been designed using customer feedback. This lens is dust and water-resistant enabling photographers to handle all weather conditions – giving peace of mind that, whatever the scenario, the kit will withstand the pressures and produce optically excellent images.
The highly customisable control ring of the RF 85mm F1.2L USM DS makes it possible to assign aperture, shutter speed, ISO speed, and exposure compensation as desired.
Pricing & Availability
The RF 85mm F1.2L USM DS will be available from the start of December with the following RSPs:
RF 85mm f/1.2 DS: £3,249.99 / €3799.99
For product information on the RF 85mm F1.2L USM DS please visit:
https://www.canon.co.uk/lenses...
https://www.canon.ie/lenses/rf...
Image Gallery
Click on a thumbnail to see the full version.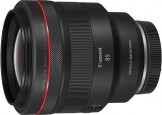 Your Comments