Edgertronic High-Speed Camera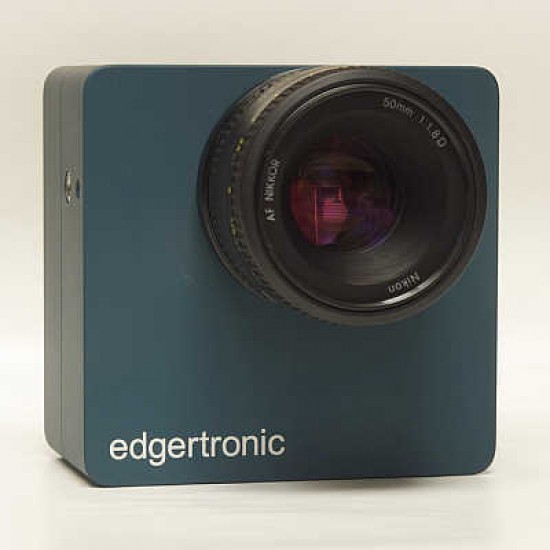 A team of hardware and software architects and designers led by two MIT-educated engineers has developed a special camera which can shoot high-resolution 1280x1024-pixel movies at 494fps, 720p at 701fps, VGA at 1,849fps and tiny 192x96-pixel videos at an incredible 17,791fps. These ultra-high frame rates enable super-slow-motion playback at 30fps, allowing users to record and observe high-speed movements such as the smashing of a light bulb, the popping of a water-filled balloon or a hummingbird's wings in motion. The camera has been named "Edgertronic" in honour of MIT professor Harold Eugene Edgerton, a pioneer of ultra-high-speed photography. Equipped with a standard Nikon F mount and bundled with a Nikkor 50mm f/1.8 lens, the Edgertronic will be available for around $5,000. Those who back the Kickstarter campaign launched in order to help raise funds for the project can get a special "Kickstarter edition" complete with accessories by contributing $4,895 or more. Availability is slated for December. Scroll down / click through for a selection of sample videos shot with a working prototype.
Edgertronic Sample Videos Recorded by the Developers:
Smashing Lightbulb - 5000 Frames Per Second from edgertronic on Vimeo.
Female Anna's Hummingbird - 500 Frames/sec from edgertronic on Vimeo.
Water Balloon vs Spiny Cactus from edgertronic on Vimeo.
Dropped Slinky from edgertronic on Vimeo.
Faster Than a Speeding Gold Medal from edgertronic on Vimeo.
Your Comments