Nikon Z Lenses Hands-on Photos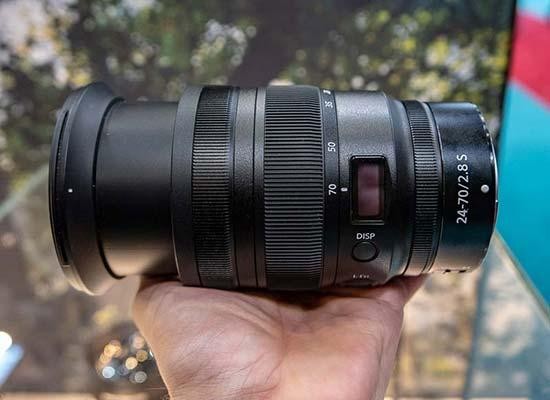 Nikon are showcasing six new Z-mount full-frame mirrorless lenses at The Photography Show 2019 in Birmingham, UK.

Check out our extensive gallery of photos of the latest Nikon Z lenses and the Nikon stand.
First unveiled last month, the 6 new lenses are the Z 20mm f/1.8 S, Z 24mm f/1.8 S, Z 50mm f/1.2 S, Z 85mm f/1.8, Z 14-24mm f/2.8 and the Z 70-200mm f/2.8.
All six RF lenses are still early prototypes and are being shown behind glass at The Photography Show, along with the astonishing new Z 58mm f/0.95 S Noct, the fastest ever Nikon lens.

Nikon also showed us the new Nikon Z 24-70mm f/2.8 S and the Z 14-30mm f/4 S lenses, which are both due for release very soon.
The Z 24-70mm f/2.8 S is the first of the holy trinity of f/2.8 lenses for the Nikon Z system. It has an innovative OLED display that can show a lot of key information about the lens and its current settings, even including a depth-of-field indicator.

The Z 14-30mm f/4 S is a very compact ultra-wide-angle lens with a completely flat front element, allowing traditional circular filters to be fitted, something that can't be achieved on Nikon's DSLR lenses. It features a retractable design that needs to be unlocked before the lens can be used, and extends to its furthest length at 14mm, rather than 30mm as you might expect.
Image Gallery
Click on a thumbnail to see the full version.
Your Comments