TriPad Now Available in UK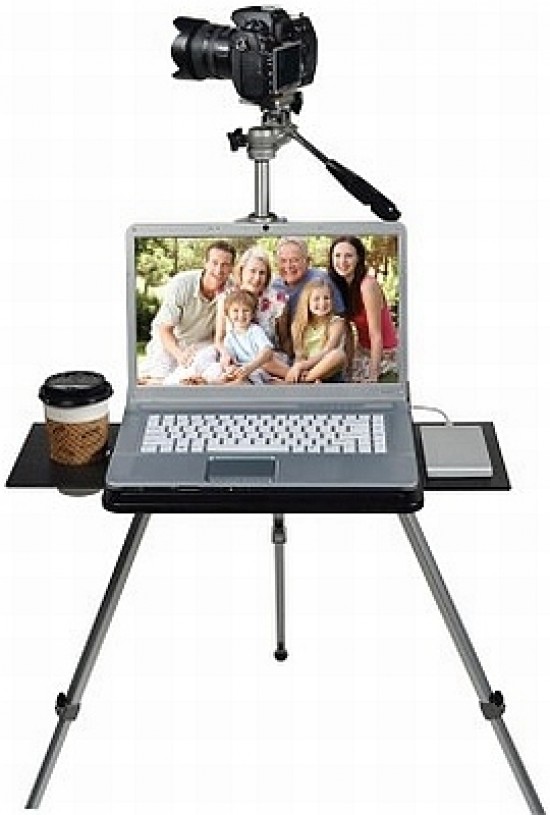 JP Distribution has announced that the TriPad is now available in the UK. Made from recycled glass and plastics, the Tripad turns any tripod into a sturdy, portable workspace for photographers and videographers by safely connecting a laptop to a camera. Weighing in at 1.59kg and able to hold up to 3.6kg depending on the tripod you mount it on. The TriPad is available now for £69.99.
JPDistribution Press Release
JP Distribution Announce TriPad
JP Distribution is pleased to announce the latest addition to our growing portfolio.
Designed for one simple purpose; to provide a portable workspace for creative professionals that protects your valuable equipment and promotes efficiency. The TriPad is lightweight and compact and allows you to place your laptop, lenses or gadgets in a safe place, just like if you would in your own studio.
Made from 100% recycled plastic, The Tripad weighs only 1.59kg yet can hold up to 3.6kg depending on the tripod. The simple design allows you to mount it on to your tripod in just a few seconds and makes it easy to carry wherever your job or passion takes you. The pull out extensions will ensure you can have your essential tools safely within reach without the need of an extra table.
TriPad will be a breath of fresh air from the moment you see it – and absolutely indispensable from the moment you use it.
SRP £69.99 Inc VAT
Your Comments