Canon EF 70-300mm f/4-5.6 IS II USM Review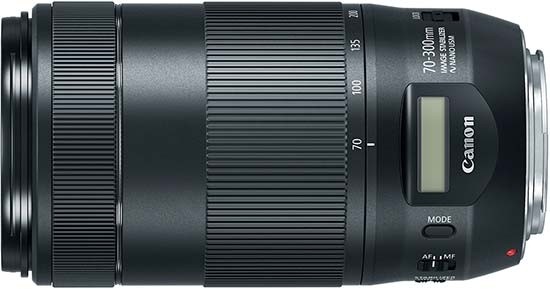 Conclusion
Despite the fact that the Canon EF 70-300mm f/4.5-5.6 IS II USM lens is not an "L" series lens, it is still capable of producing excellent images. 
Thanks to its relatively small size and light weight, it would make an ideal companion for photographers who want to have a long telephoto length in their bag, perhaps while travelling, or on shoots that involve a lot of walking. 
It's ideally suited to subjects such as wildlife and sport, but as it has a versatile focal length, you could also use it for other subjects such as portraits and still-life shots, making it a good all-round option that you could potentially get a lot of use out of. 
Although it doesn't have a super wide aperture available, you can still get some attractive shallow depth of field effects when shooting distant subjects, while bokeh is rendered very nicely. Sharpness is good across both the focal range and while using different apertures, only being particularly soft at very narrow apertures, as we'd expect. 
Focusing is quick and quiet, making this lens suitable when you're trying to be discreet (such as during nature photography), as well as when filming video. 
As it stands, the Canon EF 70-300mm f/4.5-5.6 IS II USM is available for just under £450. That makes it a good value option, especially when comparing it to the L version of the 70-300mm lens, which clocks in at around £1200. 
You can use the Canon EF 70-300mm f/4.5-5.6 IS II USM with either full-frame or APS-C cameras. If you're using it with an APS-C camera, you can get even closer to the action - and as it can be used across both types of body, it would be a good lens to keep if you upgrade from APS-C to full-frame. 
This lens is the first of its kind to use an electronic display on the lens barrel. This shows useful information, especially as it can show you the equivalent focal length when working in APS-C. 
Overall, this is a very likeable lens, which is capable of producing some pleasing images which have a good level of sharpness and clarity. The Canon EF 70-300mm f/4.5-5.6 IS II USM is a recommended buy if you are looking to shoot distant subjects, whether that's wildlife, sport, or just to give you more flexibility in general.
Ratings (out of 5)
Design
4.5
Features
4.5
Ease-of-use
4.5
Image quality
4.5
Value for money
4.5