Canon EF 70-300mm f/4.5-5.6 DO IS USM Review

Sharpness
Sharpness at 70mm
Sharpness tests for this review were carried out using a real-world subject rather than a test chart. The Canon EF 70-300mm f/4.5-5.6 DO IS USM lens was attached to a Canon EOS 5D MkII for this test and mounted on a Manfrotto tripod. A short two second self timer was used to reduce vibration as well as the mirror lock up mode. Photographs were taken indoors in ambient light so any changes in colour or exposure are due to that.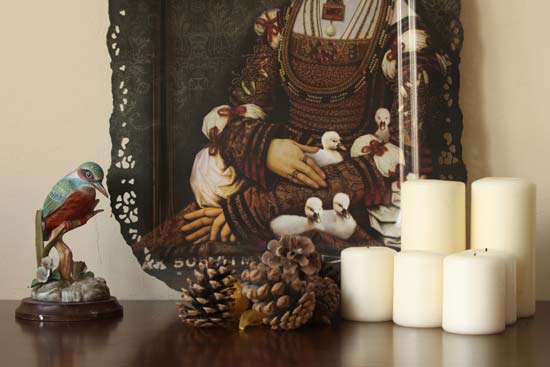 The full frame at 70mm
Generally, lenses are sharper at the centre of the zoom range but the 70-300mm DO gives some good results with a very even amount of sharpness across the aperture range. I can see a very slight increase in sharpness at f/8 which stays at f/11 but then drops off again towards the smaller settings.
However, looking to the edges, there's a definite drop off of quality and a visible change in sharpness towards f/8 and f/11.
| | | |
| --- | --- | --- |
| Aperture | Centre Crop | Edge Crop |
| f/4.5 | | |
| f/5.6 | | |
| f/8 | | |
| f/11 | | |
| f/16 | | |
| f/22 | | |
| f/32 | | |