Canon EOS 1D X Mark II Review
May 12, 2016
|
Amy Davies
|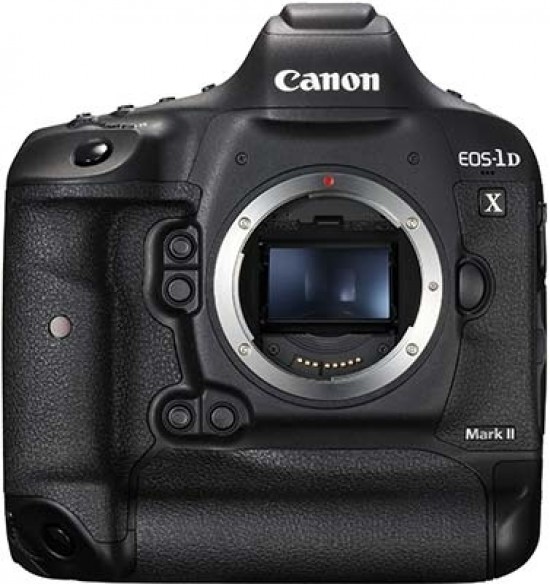 Conclusion
The Canon EOS 1D X Mark II is more of an incremental upgrade than the difference between the Nikon D4S and the Nikon D5, however it is still a very tempting proposition for professional photographers.
It may depend on what kind of photography you shoot if you think it's worthy of an upgrade, however. Because there are improvements to low light performance, low light autofocusing, buffer depth and tracking focus, those who shoot news and fast-moving action - such as sports photographers - may be excited to upgrade. Wildlife photographers who use long telephoto lenses and telephoto converters may also consider the upgrade to get f/8 sensitivity across all of the focus points.
However, if you shoot portraits, weddings, or work predominantly in a studio, you may be less tempted by the upgrade to the Canon EOS 1D X Mark II. If on the other hand you're coming from something like the 5D Mark III, you may find that there's plenty here to tempt you to make the leap, and if you're coming from something even older, such as the 5D Mark II, you'll probably find the image quality phenomenal.
Overall, the EOS 1DX Mark II is extremely good and there's lots to like. However, it's not perfect and there's a few small problems which add up to enough doubt to give the camera less than full marks. First of all, having a touchscreen is useful - but in this case it's use is limited to setting autofocus point - why the decision was made to remove the ability to zoom to check focus in play back images, or swipe through images, isn't known, but it seems like an odd choice.
Secondly, there's battery life. While 1,200 shots is great for a single chart - it's not that many photos in the day in the life of the average news, wedding or sports photographer. Therefore you're going to have to buy a second battery if you want confidence that the battery is going to last you. The Nikon D5's battery life is so much better, it makes you wonder why the rival company has access to much better battery technology.
Then there's the fact that Wi-Fi technology isn't built in to the Canon EOS 1D X Mark II. While that's also true for the Nikon D5, it's a bit annoying that you need to invest in several hundred more pounds to have that capability - something which news photographers working on the field may rely on.
4K is one of the big buzzwords of the moment, and the capability of the EOS 1DX Mark II is very good, but again, it's not quite perfect because you can't output that resolution via the HDMI cable. It's good that you can shoot for the full 29 minutes and 59 seconds, though - something the Nikon D5 isn't capable of.
Overall, despite the odd complaint here and there, the Canon EOS 1D X Mark II is a superb camera which performs extremely well in a variety of different tough conditions that professional photographers will deal with on a daily basis. It's worthy of an upgrade for many, but others may be able to hold on until the asking price drops a little.
Ratings (out of 5)
Design
5
Features
4
Ease-of-use
5
Image quality
5
Value for money
4